Bokaro students made their mark in the JEE Mains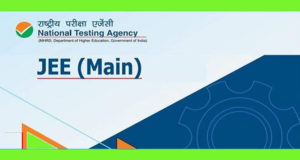 Bokaro: Over hundreds of the students from Bokaro students made their mark in the Joint Entrance Exam (JEE) Mains 2020.
Repeating exemplary academic performances more than a dozen students of DPS Bokaro secured more than 99 percentile in the JEE Main exam for January session while altogether 125 students have secured more than 80 percentile, informed AS Gangwar, Principal, DPS Bokaro.
Utkarsh Aditya scored 99.87 percent, Pranshu Gaur (99.85), Tanay Singh (99.83), Suryansh Arya (99.71), Rahul Shrestha (99.68), Aditya Kumar Singh (99.50), Abhijeet Anand (99.41), Abhijeet Kumar (99.26), Aryaman Singh (98.87), Aryan Gupta (98.60), Priyanshu Raman (98.71), Shreya Bhattacharya (98.18), Harish Aman (98.01), Pratham Pratik (97.899), Gaurav Raj (97.10), Sarangdev Saha (97.02), Akio Apollo Bishwal (96.60), Naincy Ghiria (96.54), Divya Vardayini (96.4), Abhishek Kumar (96.30), Rohit Kumar Thakur (96.20), Sumanta Kumar Paul (96.01), Abhiroop Singh (96.00), Aditya Anand (95.87), Aditi Mallick (94.90), Abhijit Anand (94.30), Akshay (94.90), Akansha Gupta(94.10), Akash Vats (94.00), Suprita Anand (93.01).
The results are overwhelming, but we hope to give better results in the upcoming exam slated in the month of April and May, said Gangwar. He wished best of luck to all the candidates appearing for the JEE Main April Session 2020.