Dist. Admin. Bokaro chalks out safety plans post lockdown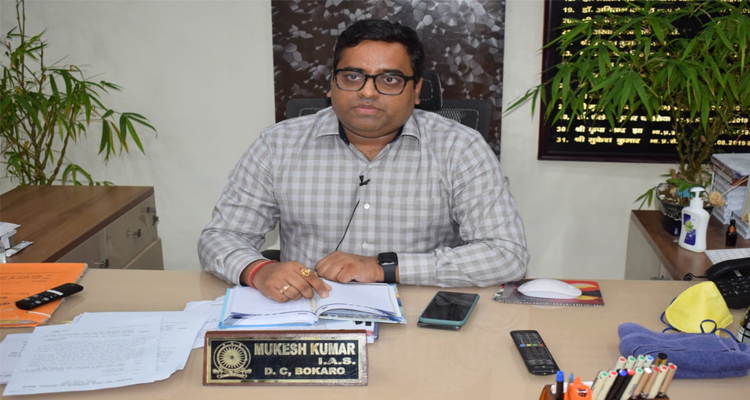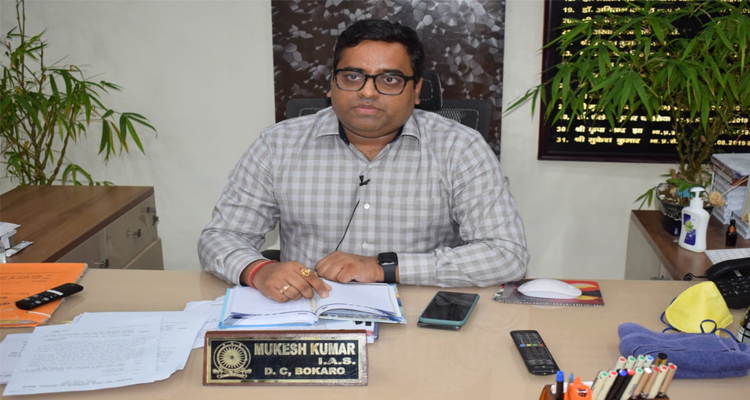 JSN/Bokaro: District Administration Bokaro has started preparing for life after the lockdown ends, chalking out plans to curtail COVID-19 spread as a large number of people will return to the State.
"Administration is working hard on virus risk mitigation plans and regarding the management of the people, who will return after a lockdown in the district. Including social distancing, remote working and to ensure business survival, we are planning where to keep those people (who returned from other states)," said an official.
A meeting was held under the chairmanship of Deputy Commissioner Bokaro Mukesh Kumar regarding their management, their food including others on Monday. Kumar directed the District Disaster Management Officer Shakti Kumar for its earliest preparedness.
Wearing masks, isolated workspaces and remote working will be a norm when the lockdown eases up, the DC said.
"I have issued orders with immediate effect. It mandatory for every resident of the district, who is required to move out of the house due to urgent work, to wear a mask and comply with social distancing," said Kumar.
He said that if any person is found outside wearing masks and violating social distancing, then strict legal action will be taken against them.
"If the mask is not available, self-made masks or towel and handkerchiefs etc. can also be used," added Kumar.
"All the office bearers and police officers of the district and the heads of all other public sector undertakings and private companies are requested to ensure strict compliance in their establishments as well as in their areas even at their own level," said the DC.
Kumar appealed to people to stay indoors and follow the lockdown strictly to prevent the spread of COVID-19. "People should venture out only in cases of emergency and purchase essential commodities. They should return home as soon as the purchase is done and not linger on roads," he added.
During the meeting, Kumar said, the Chief Minister Dal Bhat Center and the Chief Minister Didi Kitchen should be run in a better manner so that the needy do not have to face any problem.
Foodgrains (ration) up to May have been made available at all PDS centers. He asked the officials to make it ensure within two days that 100 percent ration has been distributed.
The SDOs were directed to fixed the rate of food items and provide a list, so that it can be facilitated. At the same time, it was also directed that surprise raids and stock count (of rations) should also be conducted.
In order to make the lockdown fully effective, all the borders adjoining the district have been completely sealed. Only entry of vehicle carrying food items will be allowed, he said.
Kumar said, officials should ensure that continuous sanitization in the urban and rural areas of the district are made smoothly so that the spread of COVID-19 infection can be avoided.
A large number of CCTV cameras have been installed in the affected areas to keep an eye on the people so that the movement of the people can be constantly monitored. Special attention is being taken through the CCTV camera to ensure that there is no unnecessary movement of outsiders, he said.
If anybody needs a ration packet for Rs 525 is available which also includes children's entertainment items. Assuming the basis of five members in a family, the packet is made available which includes toys, drawing books and others in addition to the ration for doorstep delivery, he said.
Besides others, Deputy Development Commissioner Ravi Ranjan Mishra, Additional Collector Vijay Kumar Gupta, Additional Municipal Commissioner Chas Shashi Prakash Jha, Civil Surgeon AK Pathak, District Supply Officer Sadat Anwar, District Transport Officer Santosh Kumar Garg were present in the meeting.