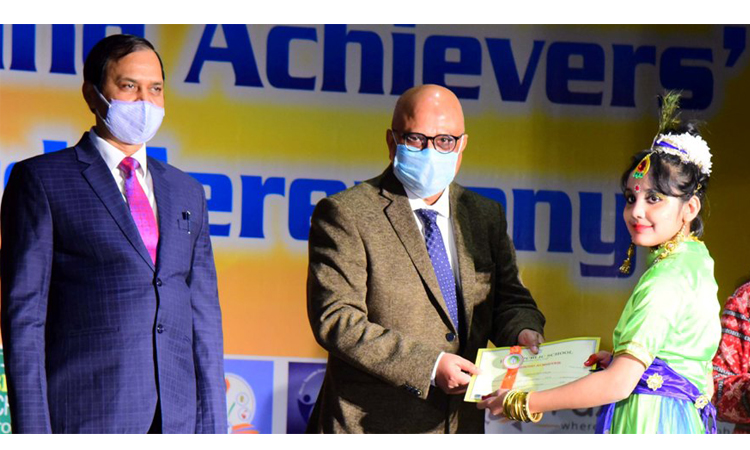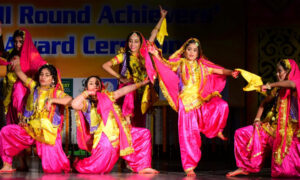 Bokaro: To encourage and acknowledge the hard work of the students in academic session 2019-20, DPS Bokaro felicitated 572 students from Classes II to V in 'All Round Achievers' Award' Ceremony on Tuesday.
D. K. Saha, ED (F & A) Bokaro Steel Plant and Member, School Managing Committee was the Chief Guest of the occasion. The prize distribution ceremony witnessed the excellence achieved by the meritorious, resolute and committed students for their outstanding achievements in various scholastic and co-scholastic areas.
Incepting with the auspicious lamp lighting ceremony, the welcome address was presented by the Head Girl (Primary Wing) Aditidev Priya followed by the melodious rendition of the welcome song and the school song. The vote of thanks was proposed by Shayaan Anish, the Literary Secretary (Primary Wing), of the school.
The best of symphony and synchronization were presented by the students through two group dances. The Bhangra Folk dance enthralled the audience with vibrance and vigour while the one in the praise of Lord Krishna created an ambiance of piety.
Addressing the gathering Saha said, DPS Bokaro is a pioneer in imparting holistic education and is a brand in itself, which has produced innumerable stalwarts in every field of this progressive society. He appreciated the faculty under the flagship of the Principal, for empowering young minds.
Congratulating the students, the Principal, DPS Bokaro, A. S. Gangwar said that the most important cognitive development in a child takes place during schooling years. Therefore, to ensure that children develop to their full potential, parents and educators must take an active interest in providing them with the resources needed.
"With creative challenges and wonderful opportunities for exploration, educators should ensure that children grow up to be confident individuals and contribute towards a shinning India preserving our culture and values of compassion and love for the motherland", he added.