DPS Bokaro holds annual function, felicitation ceremony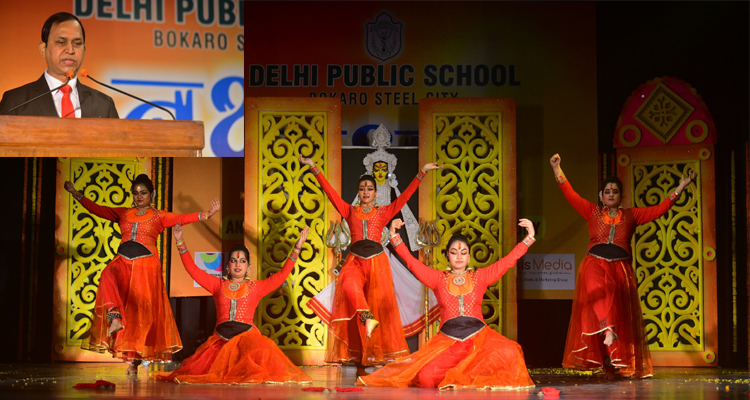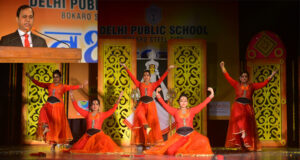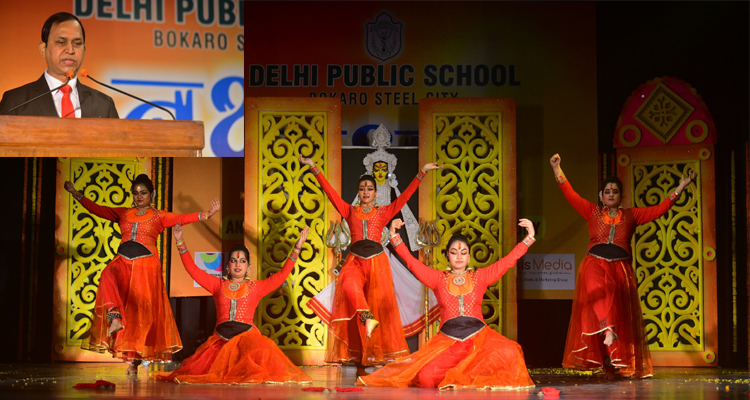 Bokaro: To acknowledge the academic brilliance of the students, DPS Bokaro organised the annual function cum felicitation ceremony- 'Nakshtra' with zest, vibrance and exuberance on the virtual platform.
Around 456 students were awarded certificates and badges whereas 33 students were awarded gold medals for exceptional performance in the academic session 2019-20.
V. K. Pandey, ED (MM) Bokaro Steel Plant and Pro-Vice Chairman, Managing Committee, DPS Bokaro was the Chief Guest for the occasion.
The ceremony was inaugurated with the lighting of the lamp followed by the welcome song and the school song. The students paid tribute to the Corona Warriors through a mesmerizing orchestral performance. In the beautifully choreographed dance performances 'Durga Vandana' and 'Natesha Koutavam'- a dance in praise of Lord Shiva; the students exhibited their artistic flair.
The welcome address was delivered by Devesh Ghosh (Head Boy) and the Vote of Thanks was proposed by Anoushka Mukherjee (Head Girl).
Speaking on the occasion, the Chief Guest congratulated the students on their accomplishments and entrusted them with the responsibility of keeping the flag of the school high. Coining DPS as an unparalleled institution, he said that the students are lucky to be a part of this esteemed school. "It is due to the dedicated efforts of the students and teachers that the city is not only known as the steel city but also as the educational hub." He urged everyone to maintain safety in these trying times and spread the message amongst all.
Principal A. S. Gangwar, DPS Bokaro said, "Children are our strength and we derive energy from them. With great expectations for a continuous march to the zenith of success, we constantly look for new ways to make learning engaging and exciting." He added that he expects Bokaro Dipsites to evolve as responsible citizens of tomorrow.