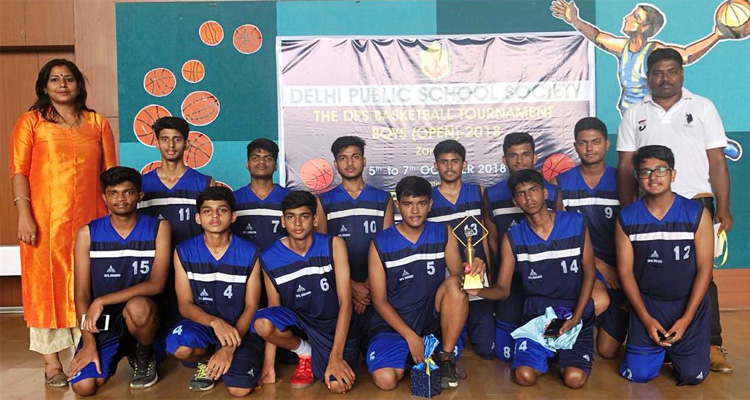 JNS/Bokaro: Securing the first Runners-up position in the Inter DPS Basketball competition DPS Bokaro qualified for the Nationals of Inter DPS Basketball Competition. The competition was recently held at Guwahati.
The team from the school which participated and led the school to emerge first runners' up were Aviral Harsh, Netesh Kumar, Sanat Srivastava, Vaisal Kumar, Varchasv Kumar, Jai Gupta, Abhishek Anand, Rajvir Singh, Soumya Bharadwaj, Sargosh Kumar, Priyanshu Gaurav and Nishit Roshans. The team was escorted by Chandni Srivastava and Devendra, the school's PR official informed.
Each winner was awarded a memento and a certificate, he said.
Dr. Hemlata S. Mohan, the Director and Principal of the school congratulated the students on qualifying for the nationals. Stressing on the importance of participating in such events, she said, "The school intends to provide larger exposure to the students and to ensure cohesive growth and development of mind and body".