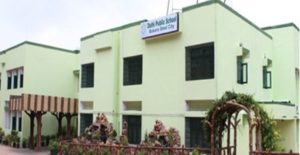 A record number of 38 students out of 40 who appeared for the National Eligibility cum Entrance Test (NEET), 2018 from DPS Bokaro claimed a thumping victory in the recently conducted Exam, as per the information received so far.
The qualified students are Shashank Kumar Rao, Ankan Sadhu, Bandini Bharti, Anshumali Singh, Deepshikha Mukherjee, Chetna Kumari, Nidhi Priya, Arnesh Choudhary, Racherla Amala, Ankita Agrawal, Shivdhan Jha, Meghna Sarkar, Kritika Prasad, Somdutta Munshi, Ankita Singh, Ayush Kumar, Himanshu Raj, Sabyasachi Deshmukh, Shashank Raj, Richa Raj, Aishwarya Raj, Harshita Verma, Srishti Soni, Yukti, Swati Mangual, Pratyush Anand, Aseem Anand, Prodipto Das, Shubham Kumar, Isha Jha, Tanya Aditya, Ananya Suman, Smriti, Khushi Patel, Mayank Pandey, Anshu Priya, Aditya Kumar,Shreya Anand.
Dr. Hemlata S. Mohan, the Director and Principal of DPS, Bokaro congratulated the successful students on their remarkable achievement and wished them the best for their future. She expressed her happiness in the streak of victories starting from class XII results to the outstanding NEET results.