Four days 'Chhat' festival starts with Naha-Kha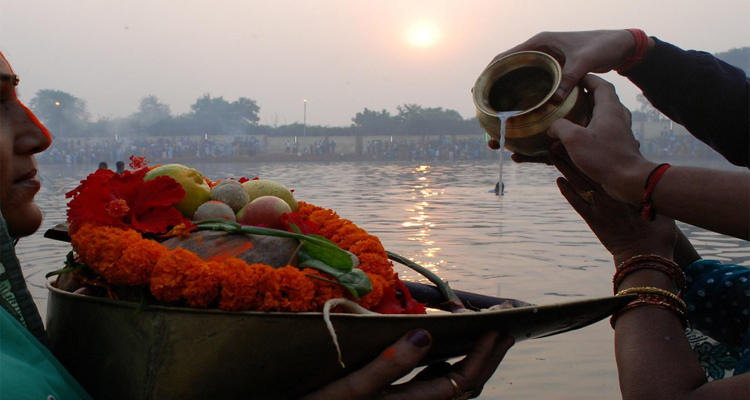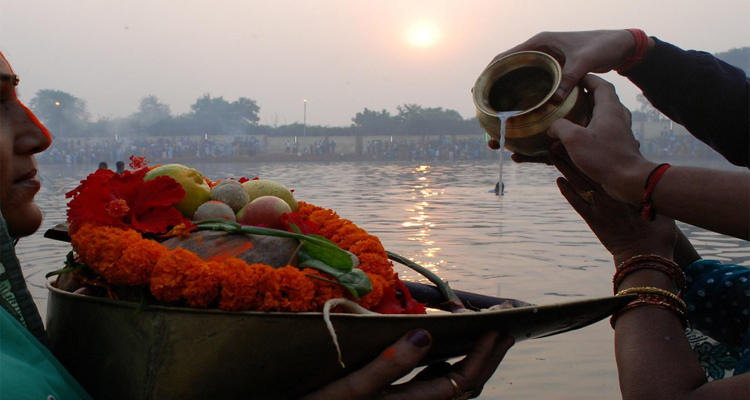 JNS: The auspicious celebrations of Chhath Puja began on Wednesday in different parts of the country with the traditional Naha-Kha (Bathe and Eat) rituals; will be followed by Kharna, Arghya's evening, and Arghya's morning.
Following the Naha-Kha rites, the devotees bathed in their homes this year instead of going to nearby rivers or ponds due to the coronavirus pandemic. The devotees took bath in the hope that they will wash away their sins and cleanse their homes thoroughly. After taking a bath, the devotee prepares a traditional vegetarian meal and offers it to the Sun God.
The rituals of 'Chhath' usually consist of fasting, folklore, hymns, together on the banks of the freshwater body, said Mamta a devotee performing the festival at City Center at Bokaro in Jharkhand.
"It is commonly believed that the wishes of the devotees are always granted. Also, the devotees dread the punishment for any misdeed during Chhath," she added.
Ahead of the festival puja goods including fruits and vegetables have flooded into the market. The sugarcane and banana which are the most sacred offering during Arghya to Sun God reached a new height across the district.
The prices of all other essentials including fruits and vegetables also have gone up; devotees are facing the usual pocket pinch in buying the essentials, including 'soop' and 'daura', required for the rituals.
Banana is being sold at about Rs 80 – Rs 120 a dozen while other fruits like apple, guava, pomegranate, singhara (paniphal) have also gone up. Banana which earlier was available at Rs 25- 30 now being sold between the range of Rs 80 to Rs 125 a dozen, said Sonu a fruit seller at City Center.
"Similarly, the price of apple has gone up from Rs 70 per kgs to Rs 130 per kgs, pomegranate which was available Rs 120 per kgs now being sold at Rs 180 to Rs 210 per kgs," he added.
Singhara (paniphal) which was earlier available at Rs 25 – 30 now available at Rs 80 per kg, said Mamta a devotee. The prices of soops have gone up to Rs 170 while a daura costs Rs 240-460 this year against Rs 80-120 in last year," said Lalan a puja goods vendor.
The bottle gourd (kaddu or gheeya) sold between the ranges of 30 to 55 rupees per kgs, earlier it was available at 16 rupees per kgs.
"The carrot is being sold at Rs 160 per kgs, ginger Rs 150, radish is between Rs 40-60, cauliflower Rs 60 to 80 while potato at Rs 40- 55 per kgs. Most of these items, apart from fruits, are essential to offer the Sun God during the festival," he added.