Hindi Diwas: DPS Bokaro releases Hindi Magazine 'SWARA'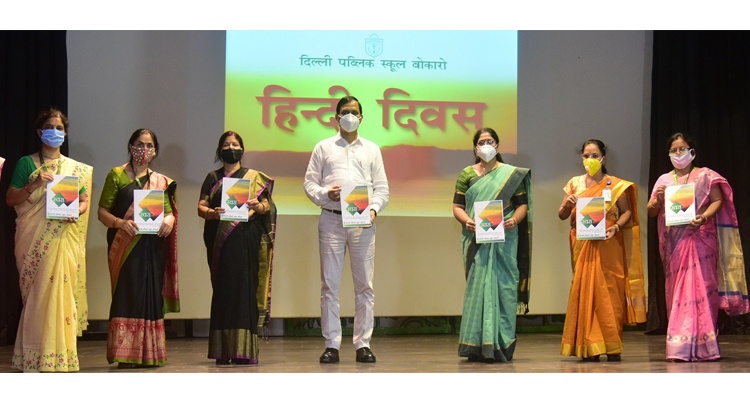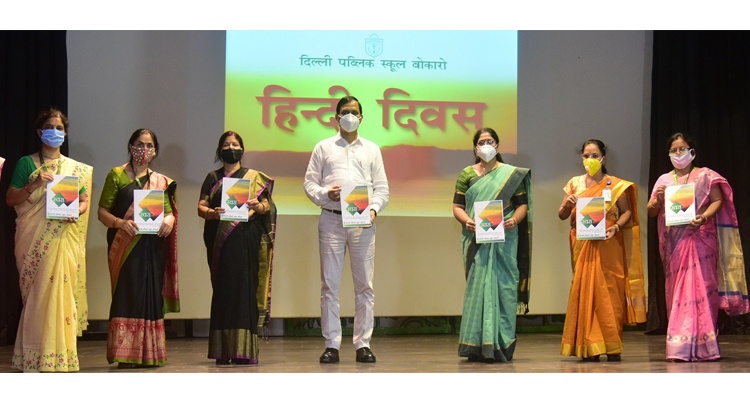 JNS I Bokaro: Acknowledging the significance of Hindi, DPS Bokaro today celebrated Hindi Diwas with enthusiasm and excitement.
To reinstate the importance of Hindi Diwas, DPS Bokaro brought out the second edition of its Hindi Publication titled 'SWARA'.
Complimenting the students and teachers who have contributed their articles and poems in the Publication the Principal, DPS Bokaro, AS Gangwar stressed on the need for quality writing in Hindi literature which unfortunately has taken a  back seat in these days as people are losing their interest in reading and writing quality Hindi.
Gangwar said that the school is committed to giving its best for the development of the Hindi language and the release of the second edition of 'Swara' is just a step towards this direction.
Quoting the example of Japan, where learning and teaching are done in their mother tongue Gangwar remarked that the New Education Policy (NEP) is really going to boost the use of 'Hindi' as the proposed policy intends to include the vernacular language in pre-primary and primary classes. "The teaching and learning process becomes easier with the mother tongue of the maximum masses of the country," he pointed.
He said that the school is observing 'Hindi Pakhwara' and various competitions and programmes will be organised during the fortnight. He also requested the school teachers to play a positive role in making Hindi popular as the 'Raj Bhasha'.
The teachers also emphasised the importance of the Hindi language and said the students should do their best to enrich their language Hindi.