Jamshedpur students design drone for food delivery amid lockdown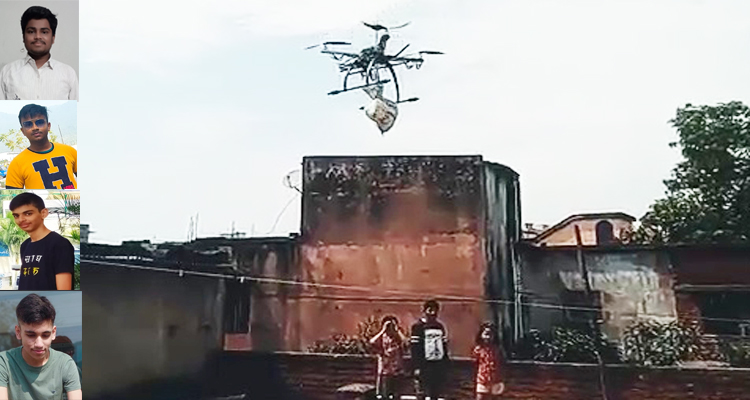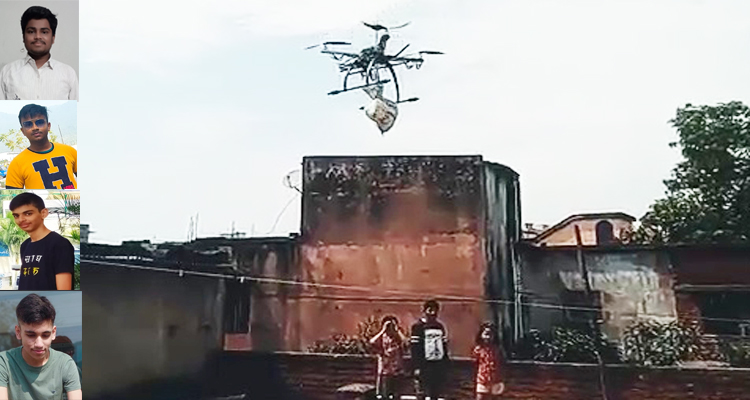 Jamshedpur: In a bid to combat challenges associated with lockdown due to the wake of the COVID-19 pandemic, four students of the Jamshedpur based school, have come up with a drone that can help in food delivery up to a range of 3 KM
Yash Sinha, a Class 12 student of Motilal Nehru Public School, along with three other students Kunal, Ishant and Rohit have come up with the novel idea to help people meet challenges of lockdown.
"With the spread of coronavirus we all are facing challenges amid lockdown and just then the idea of designing an air drone struck my mind. Along with my other friends, we have designed this drone for food delivery initially which can deliver food upto a range of 3 km while being 300 to 350 metres high in the air with the help of a GPS, said Yash Sinha.
"This drone can be controlled by a laptop or cellphone and the mission plan can be accomplished easily," he added.
It has a speed of 94 kmph and can carry 1 kg of food material approximately. The students have added Google map feature which helps it to find the targeted location within minutes. Its working capacity, for now, is for 20 minutes. It has got a smart RTI feature which enables it to land back to the place whence it was launched in case of its power running low. This is specially designed not to break down in between the task, he said.
Yash said that it sends live reports to the person operating it along with all the information relating the weather outside such as the wind velocity, temperature or precipitation. "If we succeed in this mission we are also planning to convert this to an air ambulance as well. We hope to serve our people with utmost integrity," said the young student. Ashu Tiwary, principal, Motilal Nehru Public School has congratulated the students over their novel project.