Over dozens of displaced youth injured in lathi-charge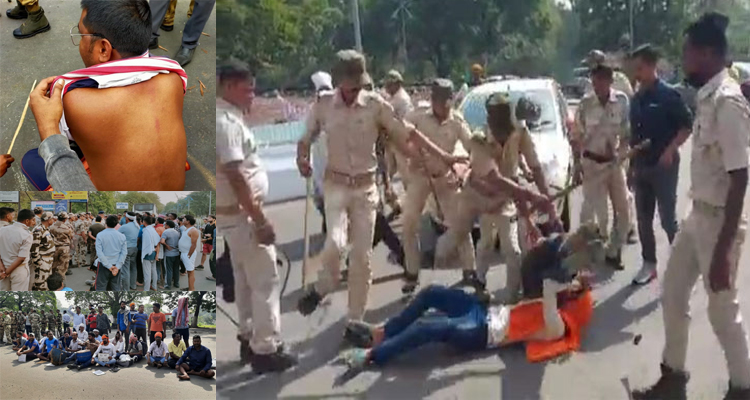 by Ashis Sinha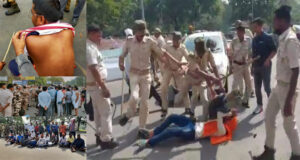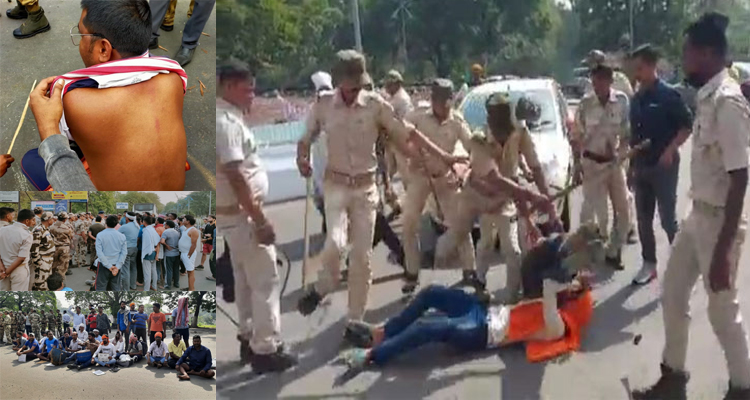 Bokaro: Over dozens of the displaced youth, including females, were injured when cops restored a lathi charge on them. Demanding employment, over hundred of displaced youths have been sitting on an indefinite dharna in front of the administrative building of Bokaro Steel Plant (BSL) under the banner of the Displaced Apprentice Union for the past seventeen consecutive days.
The displaced unemployed youth, who were agitated, alleged that we were sitting on a dharna, as the BSL management is not providing us employment for the past two years, even after getting the apprentice training done by BSL.
We were peacefully on protest, suddenly CISF cops engaged in BSL security, who were already present there restored to lathi-charged; many of us got multiple injuries in the incident, said a protestor.
Later city police reached on spot and forcibly dragged the protestors and took them in a camp jail at MKM Stadium at Sector 4, said another protestor.
Meanwhile, city police station in-charge Santosh Kumar denied of lathi charge. He said that the agitators were blocking the road by stopping the passing vehicles. So they have been brought up in camp jail.
The arbitrariness of the management is at its peak. We will continue our stir until we get employment, said Arvind Kumar, Sunil Kumar, Sunil Modi, Parvez and Durga Charan, the protestors.
This is an open violation of human rights which is being done in the camp jail. Since the morning, we have been hungry; expired biscuits were given to us to eat, which we refused, they said.