PM Modi lays foundation stone of Noida International Airport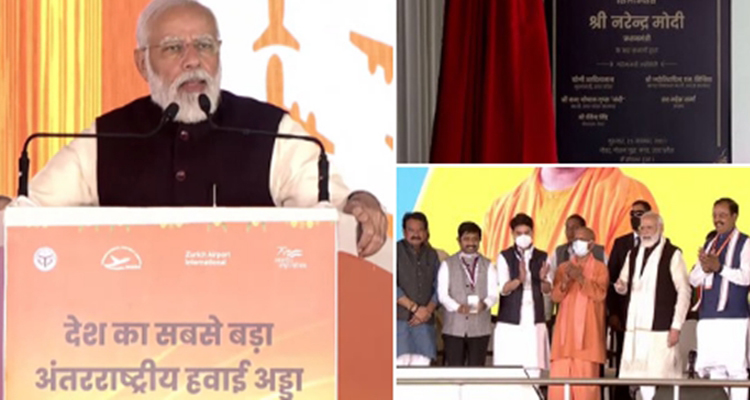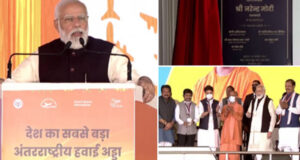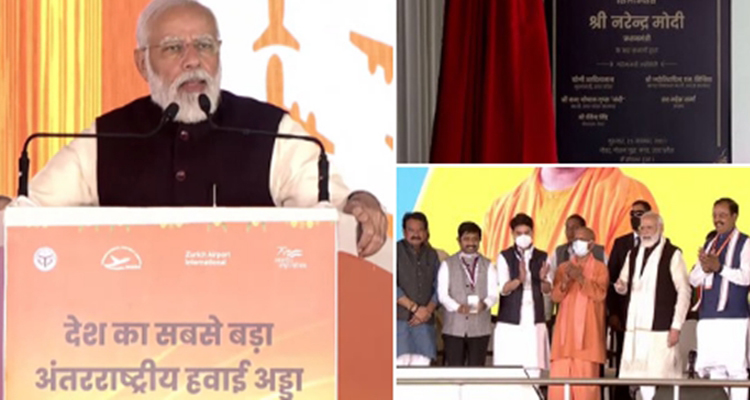 JNS: Prime Minister Narendra Modi laid the foundation stone of the Noida International Airport at Jewar in Gautam Buddha Nagar of Uttar Pradesh on Thursday.
Speaking on this occasion, Modi said, this new airport will play an instrumental role in the development by paving the way for the modern infrastructure.
"The best modern infrastructure is being developed in the new India of the 21st century. Better roads, better rail networks and better airports are not just infrastructure projects, but they transform the entire region by transforming people's lives," he added.
This airport will change the economic landscape of Uttar Pradesh especially the western part of the state. This will not only provide tremendous employment opportunities to the people, but will also play a vital role in increasing the export from this region, PM said.
PM referred to the Noida International Airport as the logistics gateway of Northern India, and added that "it would reflect the National Gati-Shakti Master Plan across the entire region. This airport will become the primary centre for aircraft repair and will also achieve the objective of constructing an integrated multi-model cargo hub."