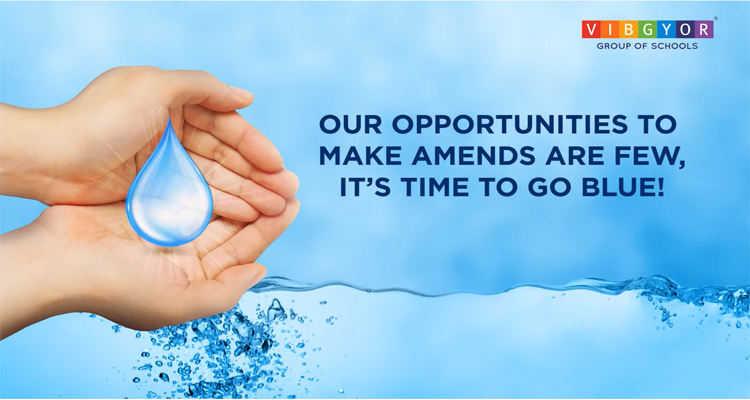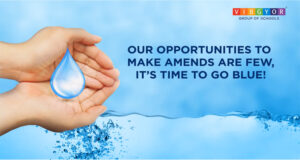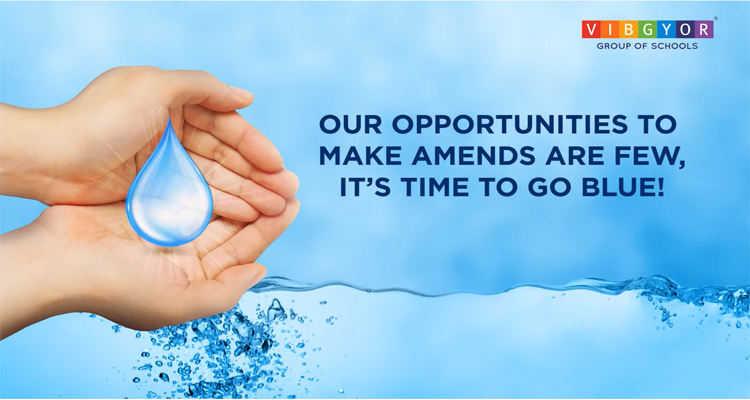 JNS: To commemorate World Water Day, students of VIBGYOR Group of Schools, India's leading chain of K-12 schools, have created a video, titled "Let Us Go Blue," to spread the message of water conservation. The lyrics have been composed by students, and the video enacted at their homes.
India is suffering from the worst water crisis in its history with about two lakh people dying every year due to inadequate access to safe water, says a report by NITI Aayog. Due to the rising water demand and dwindling freshwater supply, the need for domestic water conservation has gained urgency. VIBGYOR believes that by raising awareness among students and incorporating small conservation methods into the daily routine, wastage of water can be reduced greatly.
Describing the water management efforts of VIBGYOR, Kavita Sahay Kerawalla, Vice-Chairperson, says "Water has been rightly termed the 'elixir of life', but the increasing scarcity of potable water lately is a matter which needs our attention. As aware citizens, I believe it is our social and moral obligation to reinvigorate the various sources of fresh water, in order to reduce the burden on the existing supply systems, especially with the rapid increase in population.
At VIBGYOR, we place great emphasis on the need for water conservation through various initiatives, campaigns and remodelled operational processes."
Schools require huge amounts of water every day, for use in cafeterias, laboratories, restrooms, drinking water dispensers, outdoor playing fields, and lawns. They are, therefore, also the best place for children to start learning to save water, and for water conservation initiatives to have the optimum impact.
To continue this drive to save water, when schools reopen in the upcoming academic year, devices such as sensors and flow restrictors will be installed across VIBGYOR Schools. Video is available on the link: https://youtu.be/pYZLrgreI7g
Founded in 2004, VIBGYOR Group of Schools, recognized as India's Most Admired Brands in Education 2018, is a leading chain of K-12 schools known for its quality education and academic excellence. The Group offers a unique range of world-class educational services for the holistic development of students in curricular and co-curricular studies across all its schools. Under the leadership of Mr. Rustom Kerawalla, Founder Chairman of the institution, VIBGYOR Group is set to explore new horizons with 40 schools in 14 major cities, reaching out to more than 55000 students nationwide.
VIBGYOR High caters to the students from Grades 1 to 12, and VIBGYOR Kids to the Pre-Primary segment with a student-teacher ratio of 10:1 on an average. VIBGYOR High provides a mixed spectrum of national and international levels of education in affiliation with CISCE, CBSE and Cambridge International.
VIBGYOR Roots and Rise offers CBSE Board curriculum. VIBGYOR Roots caters to Pre-Primary Division while VIBGYOR Rise caters to Primary and Secondary students with a student-teacher ratio of 15:1 on average.