Summer Camp concludes with rejuvenating yoga session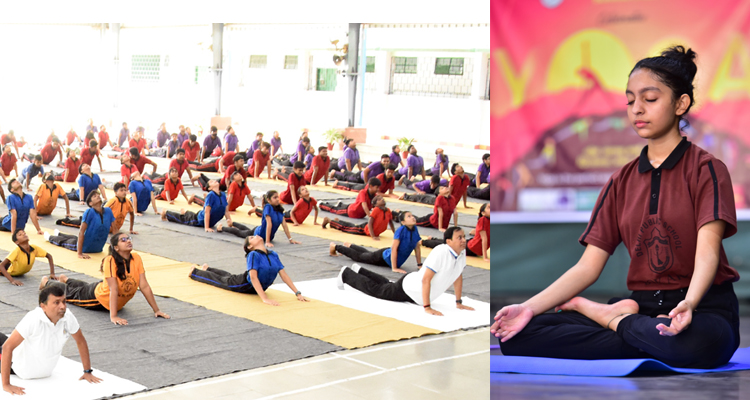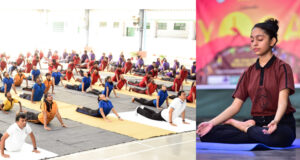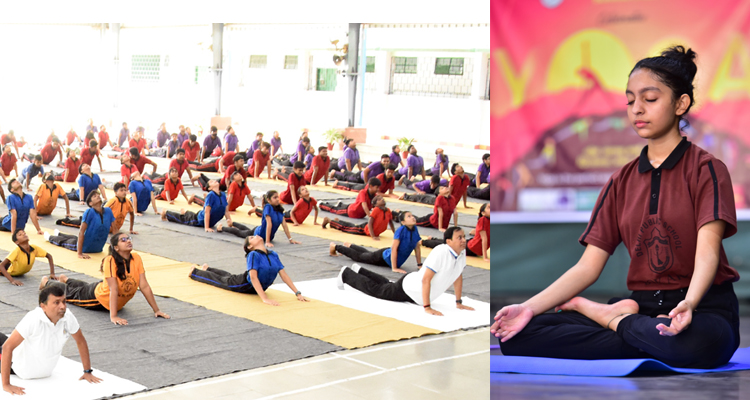 JNS: With the aim to enhance the physical and spiritual health of students, DPS Bokaro culminated the 12 day Summer Camp today with a rejuvenating Yoga session.
The session was organised at Aswaghosh Kala Kshetra, the assembly arena of the school.
The yoga session was conducted by Sports teacher of the school and it began with warming up and stretching followed by a series of asanas.
The highlight of the session was the Surya Namaskar performed by all 300 students and teachers. Exercises for relieving stress, reducing joint pain and enhancing the flexibility of the back were also performed. A S Gangwar, Principal, DPS Bokaro along with the teachers participated in the yoga session.
The Summer Camp was commenced on 9 May. Over 300 students from Classes (VI-XII) participated in the summer camp and got training in several games, including Football, Basketball, Volleyball, Athletics, Badminton and Kho-Kho.
Applauding the students for their active participation in the Summer Camp, the Principal said, A few minutes of Yoga every day is a great way to get rid of stress that accumulates daily. Yoga postures, Pranayama and meditation are effective techniques to release stress.
"Such camps help to ensure good health and also eases out the present-day stress. The students not only enjoyed the session but also learnt many things that will help in their overall development," he added.