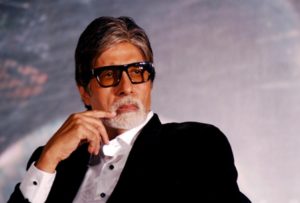 JNS: Amitabh Bachchan, the megastar of Bollywood, has donated Rs 2 crore to the Sri Guru Tegh Bahadur COVID Care Centre.
The COVID Care Center is established by Delhi's Rakab Ganj Gurudwara, according to a tweet by Manjinder Singh Sirsa, the president of the Delhi Sikh Gurdwara Management Committee (DSGM).
Bachchan was kept informed daily about the Sri Guru Tegh Bahadur Covid Care facility's progress as Delhi battled an acute lack of oxygen for patients, Sirsa added.