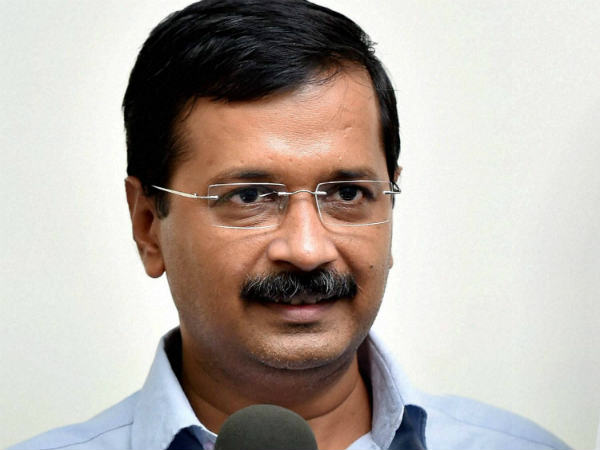 Delhi Chief Minister Arvind Kejriwal alleged that the corruption level in the country has grown 10 folds after demonetization was announced by Prime Minister Narendra Modi on November 8.
Addressing a public rally in Harmu Grounds of Ranchi here he said that he was not here for politics or for asking votes but he was here to beg before the people to save the entire country. "The Prime Minister had on November 8 said that demonetisation was aimed to finish corruption. But has corruption ended even by one percent after that he asked and said that in fact, it has increased 10 times since then, he said.
He accused the BJP and its leaders of misleading the people over demonetization drive." Some people are saying that now things are improving while some others are spreading the rumour that demonetisation scheme is good but its implementation is bad. But I have failed to understand as whether it has really helped to end corruption and black money," he said.
Kejriwal said that since he himself had served as an Income Tax Commissioner, therefore he understood the economical tactics of the BJP and their leaders."Earlier when there was a need to give brine the people had to carry 100 notes of Rs 1,000 to give a bribe of Rs 1 lakh while now Modiji had made things more simpler as today by giving only 50 notes of Rs 2,000 the work would be done," he said adding earlier people use to keep Rs 100 crore in 1,000 rupees notes now they would be able to keep Rs 200 crore instead in the same place, he said.
He said if Modiji wanted to finish corruption or curb black money, he should have taken action against the 648 people, whose accounts are in the Swiss bank. "The who's who of India are in that list including Mukesh Ambani, Anil Amabani, their mother, Birla and Naresh Goyal. If these 648 people are put behind the jail than the corruption in the country would be minimised by evening, he said adding that Modiji was also not acting against them since they were his friends.