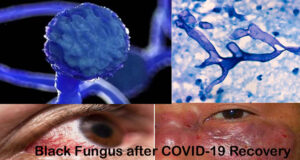 Ashis Sinha I JNS: While the country is battling the deadly COVID-19 outbreak, new variants of the mutant Sars-Cov2 virus (B.1.617) were discovered during an investigation at Odisha's Regional Genome Sequencing Laboratory, which experts believe could be more lethal.
Among the three mutant variants of B.1.617, two new variants— B.1.617.1 and B.1.617.2 along with B.1.222 and B.1.445 were detected in the samples collected from Dhanbad, Bokaro and other districts of Jharkhand and sent for Genome Sequencing at a laboratory at Odisha recently, informed a medical expert.
Notably, the B.1617 Sars-Cov2 virus variant and its sub-variants are responsible for the second wave of the pandemic in India. After the advent of the second wave, microbiologists and genome sequences specialists found that B.1.617 strain, is a combination of 15 mutations and has spike protein mutations, including one L452R that is believed to have originated either from the US or Denmark.
These new variants are many times more dangerous and are responsible for 'Black Fungus' (Mucormycosis) infections in patients recovering from Coronavirus infections, which resulting into hypoxia among those patients— is a silent killer, said Dr UK Ojha Nodal Officer COVID-19.
Hypoxia is a condition in which the body or part of the body is deprived of adequate oxygen supply at the tissue level, he said.
"In this disease, oxygen saturation begins to decrease rapidly in patients without any symptoms and the patient suddenly dies," added Ojha.
Symptoms of hypoxia often include: shortness of breath while resting; severe shortness of breath after physical activity; decreased tolerance to physical activity; waking up out of breath; feelings of choking; wheezing; frequent cough and bluish discoloration of the skin, said a medical expert.
Depending on the severity, the infection can be life-threatening and has a mortality rate between 46 to 96 per cent, sources said.
According to National Health Services (NSH) experts, "Mucormycosis" is a dangerous disease that is killing many people after they have recovered from the dreaded COVID-19 infection.
"Mucormycosis" can be fatal to those who have been on oxygen support for five days or more. So, the oxygen which gives you life actually becomes your death sentence, said an expert.
"In the nasal tract it develops due to the poor quality of drinking water used in hospitals to produce the hydrated oxygen before it reaches the nose of the patient. Very similar is the fungus which, if kept for a long period, develops on bread because of moisture," he said.
It begins with the nose, goes to the eye, and then to the brain, and paralyses the nerves through which it travels. First of all, it is the eye that quickly and permanently loses vision.
If not stopped, it enters the brain, and then it's a matter of a day or two before the person paralyses, has a multiple organ failure or sudden heart attack and dies, he said.
For anybody on oxygen support in a hospital, it's crucial to keep looking around the nostrils for any black pigmentation, said the expert.
"Each should be alert and anti-fungal immunisations should begin immediately as soon as it is noticed even as a smallest dot; as immunisation is the only treatment for this disease. Call an eye surgeon or specialist at once on a video call and show him or share a picture of the infection," the expert urged.
"The oxygen supply also needs to be sanitised immediately," he said.
While only distilled water should be used for hydrating oxygen, in all hospitals, due to callosity, negligence or downright ignorance, tap water or any other water available around is used by the paramedical staff.
What is worse is that the container for this water for hydrating the oxygen is seldom cleaned, leading to a concentration of viruses and bacteria in the piped supply system, which cures you of COVID-19 temporarily and then kills you with the deadly "Black Fungus", he said.
Hundreds of people who were on oxygen support and had recently recovered from COVID-19 are dying of this disease every day. Because by the time family members notice the black pigmentation at home, it's already too late, and even doctors are helpless.
The most unfortunate part is the complete lack of awareness about this contamination in oxygen supply and about the deadly disease itself, the expert mentioned.