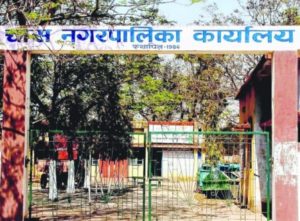 The State planning authority committee earmarked Rs 311.30 crore funds for implementation of Solid Waste Management component under Chas Municipal Corporation (CMC).
The Management of solid waste includes collection, dumping and processing of the waste; private agencies would be engaged for transportation of solid waste from the source, official sources informed.
"Municipal solid waste processing and disposal are one of the criteria of the Swachh Sarvekshan contest, which carry 200 of a total 2,000 marks", added the official.
In February last year, CMC got the Clean City Award; ranked 41th position in the entire country for cleanliness. Chas declared the second cleanest city in eastern India and the cleanest city of Jharkhand. A cleanliness survey was conducted in 500 cities of the country. Chas has been declared the clean city, surveyed for the government cleanliness ranking by the Quality Council of India, according to the Swachh Survekshan 2017 report", said an official.
Last year Chas also declared open defecation-free by the Ministry of Urban Development Government of India. CMC was the first Municipal Corporation in Jharkhand, got the ODF status. "After two successive survey conducted by the teams of Quality Control of India, Chas got the status", said Bholu Paswan Mayor CMC.
Defecation in the open was completely banned in Chas (Bokaro) on 22 December 2016 and section 133 of CrPC was imposed in a bid to achieve open defecation-free (ODF) status under the Nirmal Bharat Abhiyan (NBA), he said.
CMC is determined to cater to more facilities for all those living within municipal limits. These include better roads, round-the-clock drinking water facilities, better drainage system, parks, well-lit roads, timely disposal of garbage, installation of hand pumps, besides other amenities, said Mayor.
"We are on move and Chas soon to be turned up as a slum-free city. A detailed work plan is ready and we are planning to assume that by the end of 2022", he said.
"Focus will be on core infrastructure services like adequate and clean water supply, sanitation and solid waste management, efficient urban mobility and public transport, affordable housing for the poor, power supply, robust information technology, connectivity, governance, safety and security of citizens, health and education, and sustainable urban environment", added Mayor.