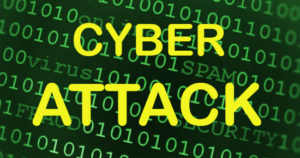 At least hundred countries including India affected by a global cyber attack since 12 May created mayhem; took down health services in the UK, a telecom network in Spain, and government computer systems in Russia including more.
According to the different media reports, the cyber attacks were first reported from Sweden, Britain and France, used a technique called ransomware, where the users' files get locked until they pay the attackers a designated sum of money in the virtual Bitcoin currency.
Security experts said, 'a new ransomware called "Wcry" or "Wannacry" was being used to encrypt files on the infected Windows computers. The attack appeared to be caused by a self-replicating piece of software that enters companies and organisations when employees click on email attachments, and then spreads quickly internally from computer to computer when employees share documents.
Meanwhile, more than hundred computer systems of the Andhra Pradesh police were hacked on 13 May. There were also reports of the malware halting production at a Nissan-Renault Alliance plant on the outskirts of Chennai.
National Cyber Security Adviser in the Prime Minister's Office Gulshan Rai told, "About 100 systems were attacked but as of now there are no more threats." The international cyber attack was carried out using a malware called Wanna Decryptor or Wanna Cry, TOI reported. This is a "ransomware" — a digital extortion system that locks down systems by encrypting the data on it, only to decrypt and release it back for a ransom amount.
European Union's law enforcement agency Europol said that the attacks would require a complex international investigation to identify the culprits, as it worked with the countries and company hit by the attack world-over.
The wave of attacks allegedly exploited a flaw exposed in documents leaked from the US National Security Agency (NSA), the agency said.