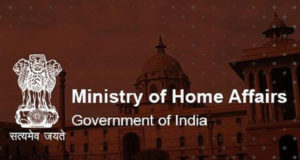 JNS: Central Government has banned the Popular Front of India (PFI) and its associates and affiliates as an unlawful association for a period of five years with immediate effect.
In its notification, Union Home Ministry said the PFI and its associates and affiliates including Rehab India Foundation, Campus Front of India, All India Imams Council, National Confederation of Human Rights Organization, National Women's Front, Junior Front, Empower India Foundation, and Rehab Foundation, Kerala have been involved in the violent terrorist activities with an intent to create a reign of terror in the country. It added that the government is of the opinion that if there is no immediate curb of unlawful activities of the PFI and related fronts, they will use this opportunity to continue its subversive activities thereby disturbing public order and undermining the constitutional setup of the country.
In addition, it stated that they will support and uphold regressive regimes that are founded on terrorism, continue to spread anti-national sentiments, and radicalise a specific segment of society in order to generate antipathy toward the country.
The Minister stated that given this information, it is imperative to proclaim the PFI and all of its allies, affiliates, and fronts to be an unlawful association with immediate effect.
A recent combined operation including the National Investigation Agency, the Enforcement Directorate, and the State Police was carried out at locations in multiple states that were connected to PFI. During the raids, a number of PFI leaders and functionaries were taken into custody.