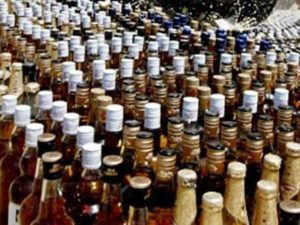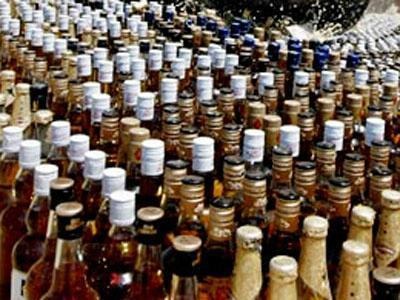 At least seven persons, including 2 JAP Jawans died after consuming hooch allegedly brought from Doranda on Tuesday, while condition of more than 10 persons are still said to  be critical and have been admitted to different hospitals in the State capital.
Police said that three persons have been arrested so far and several cartons of illegal liquor were seized from their possession during the raid conducted at several locations of Ranchi following the incident.
"Three persons have been arrested and a complaint has been filed in this regard at Sukhdeo Nagar police station while two Unidentified Death (U/D) cases are being filed at Doranda police station. Two persons have died under Sukhdeo Nagar police station, while five persons, including two jawans of JAP died under Doranda police station," said SSP Kuldeep Dwivedi. The two jawans have been identified as Yogesh Khatri of JAP-I and Mahadev Murmu of JAP-VIII, he added.
The SSP confirmed that the two persons under Sukhdeo Nagar police station died of intoxication after taking hooch on Monday while the actual cause of death of other five persons was not clear and hence a medical board had been constituted for conducting postmortem.
"Their viscera and swab will also be preserved and sent to the FSL so that exact reason of their death could be found out," said the SSP. The source has been identified and illegal liquor has also been seized from there which will also be sent to the FSL, he added.
Meanwhile, a release issued by the DGP office stated that Officer in-Charge of Doranda and Namkum police stations were suspended by DIG Amol Homkar and a total of six FIRs had been lodged in this regard at Sukhdeo Nagar and Doranda police stations.
"The illegal liquor was sold from the shop of Indrabhan Thapa located at Hospital Line and 211 bottles of illegal liquor were seized from the house of Hawildar Gautam Thapa and Umesh Gurung under Doranda police station. All of them have been arrested," stated the release.
Other dead persons include Laddoo Gaddi (Doranda), Islam Ansari (Doranda), Mahmood (Kadru), Amit alias Sintu (Sukhdeo Nagar) and Sandeep Chaudhary (Sukhdeo Nagar). Condition of one more JAP Jawan Vikram is also said to be critical who is currently admitted at Santevita Hospital along with 10 other persons.
Meanwhile, Excise and Prohibition Department, coming into action immediately suspended the ASI of Namkum Area with immediate effect.
"We have suspended Sub-Inspector Rana Moti Lal Singh, in-charge of Kotwali Circle, immediately after the incident and raids are being conducted even before the incident took place after the directions was passed by Chief Minister Raghubar Das to check illegal trade of liquor in the state," said Excise Commissioner Vinod Shanker Singh. The matter is still under investigations but prima facie it appears that the liquor was brought by them from Namkum, he added.
Locals in Doranda also asserted that illegal business of liquor was being done in the area since long and police had also been informed several times but no action was taken.
"Doranda police station had all information in this regard, but action is being taken only after such an incident took place in the area. Five people have died so far while more than 10 persons are still critical," said a local requesting anonymity. Illegal liquor was being sold there at least for the last 20-22 years, he added.
Meanwhile, the JMM has demanded Chief Minister Raghubar Das, taking responsibility of mass death of seven persons, to lodge an FIR against himself and his subordinates of Excise and Prohibition Department. In an official release, party spokesperson Supriyo Bhattacharya stated that Union Home Minister Rajnath Singh should also intervene and do the needful in this regard.
Incidentally, sale of liquor was taken over by the State Government to sell it through the outlets controlled by Jharkhand State Beverages Corporation Limited (JSBCL) from August 1 to check illegal trade of liquor in the State.