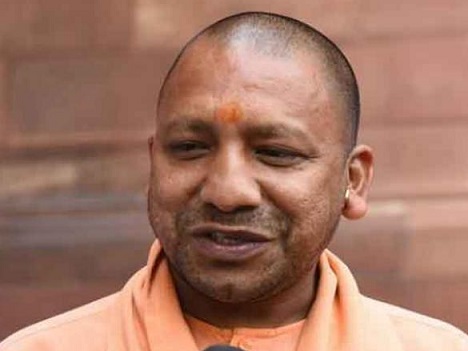 A firebrand Hindutva leader and Gorakhpur Lok Sabha MP (BJP) Yogi Adityanath elected as the new Uttar Pradesh Chief Minister in a meeting of the newly-elected 312 party legislators here, party state unit chief Keshav Prasad Maurya said. Maurya said the Bharatiya Janata Party (BJP) Legislature Party meeting also decided to have two deputy Chief Ministers — Maurya himself and Lucknow Mayor Dinesh Sharma.
"Yogi Adityanath is the Chief Minister," Maurya told reporters, after the meeting in Lucknow.
The 44-year-old Bharatiya Janata Party (BJP) leader comes from the Rajput community and is the head of the Gorakhnath Mutt in Gorakhpur, which has millions of followers from eastern UP and neighbouring Nepal.
He has been elected as the Lok Sabha MP from Gorakhpur uninterrupted from 1998.  A science graduate, Adityanath is popular for his fiery speeches among his supporters but has antagonised minorities by his statements like "Love Jihad", "Ghar Wapasi".
He has been the MP from the Gorakhpur Lok Sabha constituency five times since 1998, including most recently in 2014. He was appointed mahant on September 14, 2014, after the death of his guru, Mahant Avaidyanath. The Gorakhnath Math has been involved in political matters for decades, but Adityanath has made Poorvanchal his Hindutva laboratory since the late 1990s.