26 Jharkhand's migrant workers trapped-in at Dubai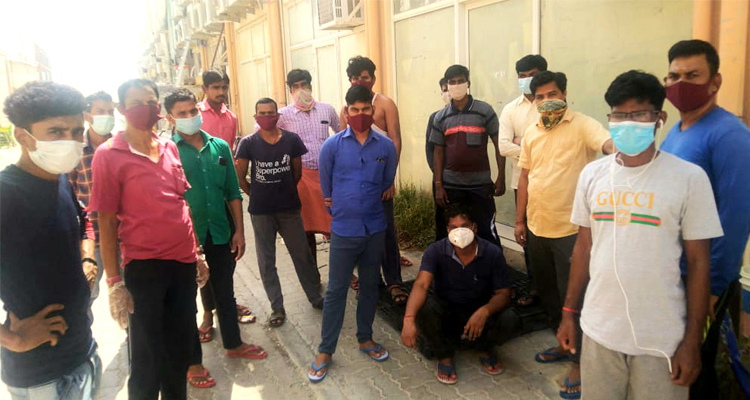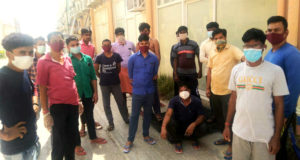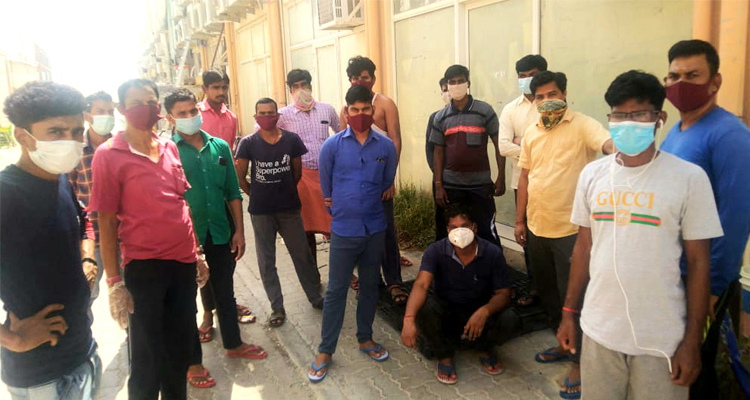 Ashis Sinha I Giridih: At least 26 improvised Jharkhand workers who were migrated to Abu Dhabi (Dubai) were trapped-in. Form the last four months, they have not been paid any salary and they were confined in a room. As they have no money and struggling hard to return back to their home.
The workers trapped-in at Oman have sought help from the government through social media. They have sent a message to the Foreign Minister, Government of India and asked for help. The message also stated that the company in which they are working has stopped their payments. They were locked in a room and getting several threats, informed Sikander Ali a member of Pravasi Group who works in the interest of migrant laborers.
I am a social worker who works for the welfare of migrant workers. I received their message over the social media, said Ali.
Workers of the district of Bokaro (Chatrochatti, Tatijharia), Giridih (Bagodar) and Hazaribagh (Vishnughar) were migrated to Dubai last year to meet their both end needs; they were hired by a contractor to work at Abu Dhabi in Dubai by NCC Company, he informed.
"Trapped labourers are Sanjay Kumar, Vinod Mahato, Bhubaneswar Saw, Gulabchand Mahato, Sanjay Kumar Mahato, Vinod Mahato, Sukhdev Kumar Mahato, Sarayu Mahato, Arjun Mahato, Govind Mahato, Mahesh Ravidas, Sanjay Ravidas, Seva Ravidas, Ganga Ravidas, Chhatradhari Ravidas, Nandkishore Ravidas, Ajay Ravidas, Dhaneshwar Kumar, Dasaratha Mahato, Bablu Ravidas, Mushtaq Ansari, Mahon Mahato, Arjun Ravidas, Manoj Ravidas, Dularchand Mahato, Tukameen Mahato," added Ali.
"I assured them to make every effort to return to them to their homeland," he added.
Lured over handsome remuneration and work at a well-known company worker was sent to Dubai but they were given a salary even in lieu of work. But since the past four months, they are not being paid even a single pie as they were promised, informed their family members over the phone.
According to the information received by the workers' families, all of them have been kept locked room and they are being given only one-time food. They want to come back to their homeland, but they are stuck there as they have no money to come back.
"We have no communication for the past few months, luckily we have received their message on social media group, said Sanju a family member of Ganga Ravidas.