Michael Gross, Director GAC thanks Bokaro DC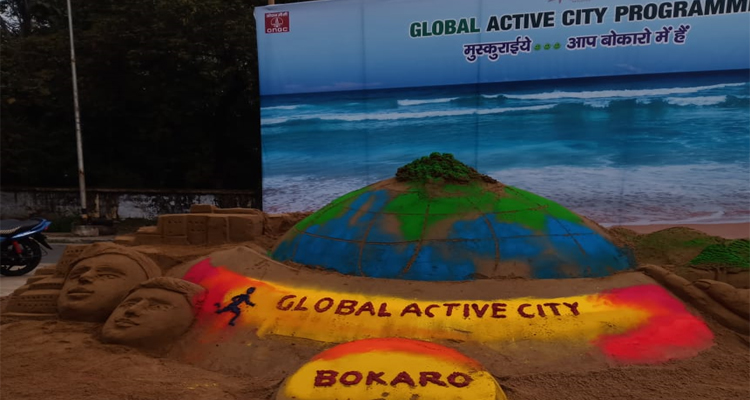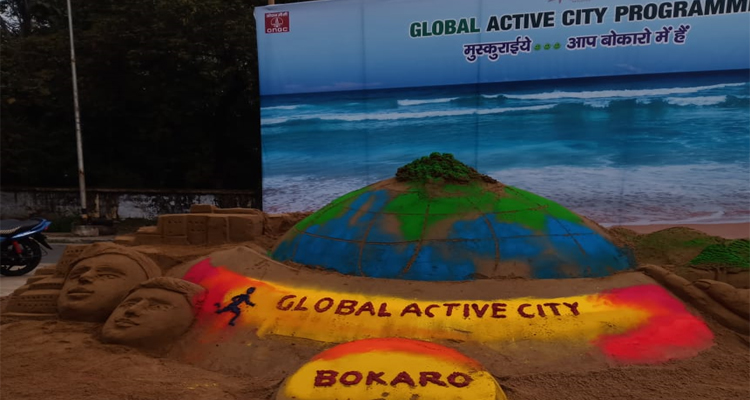 Ashis Sinha I Bokaro: Michael Gross, Director of the Global Active City (GAC), has thanked Bokaro Deputy Commissioner Mukesh Kumar and appreciated his hard work in organizing the events under GAC programm in Bokaro.
In his mail to Bokaro Deputy Commissioner Mukesh Kumar Gross said, it's a great achievement to cover this moment and successfully completion of the programme; such program must be carried out in the future. I also wish to Bokaro residents all the best for their future.
This is a matter of great pride for the people of Bokaro, we are getting appreciation form the different countries across the world, said a district administration official.
On Sunday, over thousands of people from five years to late eighties enthusiastically participated in 'Global Active City' program organized at Bokaro Steel City. Aiming to bring out the attention of the entire Indian citizens towards the sports and healthy lifestyle several programs were organsied by the district administration at Library Ground.
The 'Global Active City' program is targeted to link health and social life programs. You may call it the international version of the 'Fit India Movement'. Our aim is to bring health awareness among mass and to inspire them to join some sports events, said DC.
Recently, Bokaro Steel City got the tag of 'Global Active City' (GAC) standard. Now Bokaro becomes the first city in India and second in Asia to get this place. Karasiyaka in Turkey in Asia is the first city, got a prestigious standard.
The Global Active City programme is fully aligned with the agenda, guidelines and recommendations of UN, WHO UNESCO all of which aim at improving the health and well being of people as part of sustainable development.
The Global Active programme is additionally supported by the International Olympic Committee. Bokaro Steel City is the first city in India to join the network.On behalf of the Evaleo Association and the Association for International Sport for All (TAFISA), founding partners at the Global Active City programme has welcomed Bokaro Steel City to the Global Active City network.