Little village girl wins 'Gold' in District Archery Competition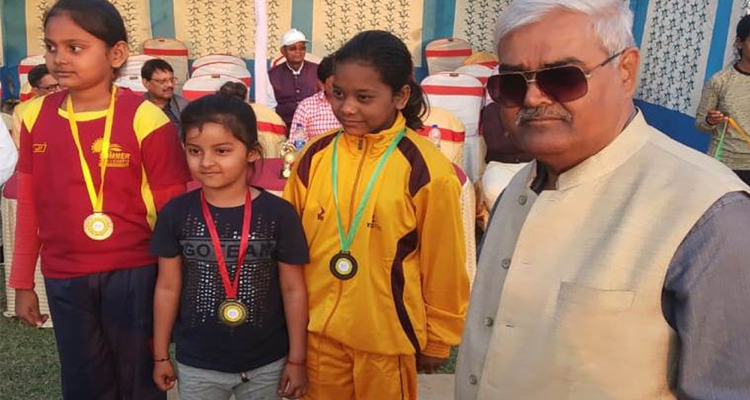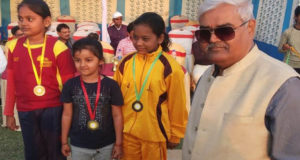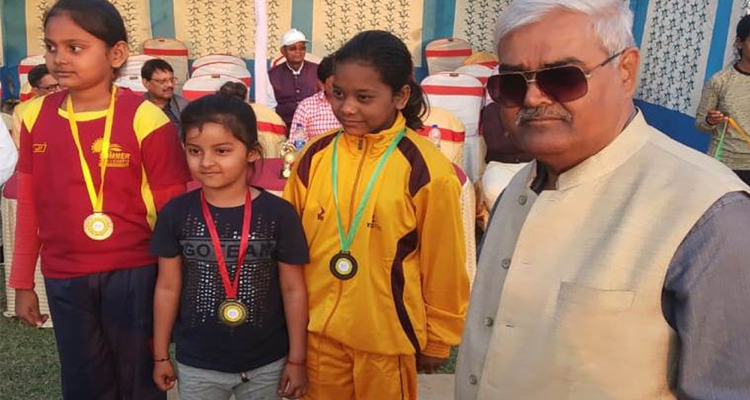 Ashis Sinha I Bokaro: Bhavna Kumari a village girl won 'Gold medal' in District Archery Competition by defeating 15 competitors. Five-year-old Bhavna is a resident of Chandankiyari village about 35 kms from the district headquarter Bokaro
Bhavna won the gold in 11th District Archery Competition organised by Dhanbad District Archery Association, informed Vivek Anand Public Relation Officer Vedanta – Electrosteels (ESL).
"She got trained at Vedanta Electrosteel's Archery Academy," added Anand.
In under 10 meters of junior girls category, Bhavna scored the first position, leaving behind the 15 other players. While in the senior category (70 meters) Hemant Kumar, the trainer of the Vedanta Electrosteel's Archery Academy secured the first position, informed Anand.
President of Dhanbad District Archery Association, Vijay Kumar Jha awarded medals to the winners. Bhavna is the youngest one of the Electrosteel's Archery Academy and was the youngest contestant among all contestants.  "She was the main attraction of the competition," he added.
Ender the Corporate Social Responsibility a number of development works are being carried out across the 27 villages in the surrounding rural areas by the ESL plant. With an objective to promote rural children in sports football and archery academies are also being operated under CSR, said Anand.
"Sports should always be an essential part of an active life. It plays an important role in imparting character values, help teach honesty, teamwork, respecting teammates and opponents," he said. Since the past two years, the Academy has 22 children in football and 18 rural children in archery."
Holistic development is our motto. We are on the move to improving the lives of people around our operational areas, he said.
"Under CSR we have introduced a Mobile Medical Van to deliver quality health care to the rural populace residing in the periphery of the steel plant a few months earlier. We have distributed 1100 school bags among Class 1 to 5 students residing in the village Kuyantand, Modidih, Bhagabandh at Kochakulhi Primary School at Siyaljori village under CSR. A solar-powered water pump was installed at Gidditand village to provide safe and clean drinking water to the villagers. We also organised blood donation camps on a regular time of intervals," he said.
Presently, this steel unit is 1.5 million tonne steel plant, designed and built by the Chinese steel major Laiwu Steel Group Limited (LSGL) based on Blast Furnace (BF)-Basic Oxygen Furnace (BOF)-Billet Caster and Hot Rolling Route and will produce 1.2 MTPA of long steel products, comprising 0.5 MTPA of 5.5-12.0 mm diameter wire rods in coil form and 0.7 MTPA of reinforcement bars in straight lengths and bundled in the range of 8-32 mm and plain rounds up to 60 mm diameter.