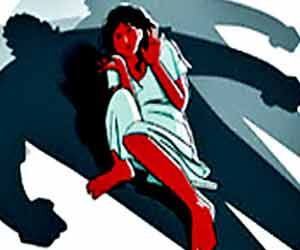 A minor girl (9 yrs) student of Class 4 was reportedly lured over chocolates and allegedly raped by her teacher in the school's staff room under Saraidhela police station in Dhanbad about 1501 kms from the state capital of Jharkhand on Monday.
An FIR was lodged at local police station and teacher is still absconded. We are conducting raids to arrest the culprit, police said.
The incident occurred in Kendriya Vidyalaya 2 at Saraidhela on Monday when a teacher, identified as Ranjan Kumar a resident of Bihar, allegedly raped a minor girl student of class 4, said Arvind Kumar OC of Saraidhela Police station.
On some pretext Ranjan lured the girl over chocolates and later asked her to accompany in the school office room where he raped her, he said.
When the girl returned home, she narrated the incident to her parents, who filed a complaint at the local station. The police slapped a case and formed special teams to nab the accused, said Kumar adding "the results of the medical test of the girl are awaited".
EoM