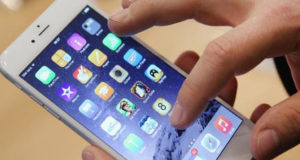 Aiming to reduce traffic offences, the district transport department is all set to launch an Android-based mobile App, which can be used by the public to report visible traffic violations to the traffic police.
"The App, named 'Nagarik Sewa', which has been exclusively designed by our district transport officials to report traffic rule violations, will be launched shortly," said District Transport Officer, Bokaro, S Garg. "This App is simple to operate and available on the Google Play Store," he added.
"With an expenditure of Rs 3.50 lakhs this application was developed in association with a private firm and now its successful trial has been done," said Garg.
"Now we are waiting for the end of election procedures, any day after 23 May we are ready to launch the app. Our motto is to take citizen's involvement in the enforcement road safety regulations to a new high," he added.
Snapshot or video of any kind of traffic violation one can be uploaded through this application and the violator would be punished accordingly.
The violations can be clicked or recorded through cell phones. Either it would be driving on the wrong side, jumping a traffic signal, triple riding or driving without wearing a helmet, just click a picture or record a video through your cell phone and upload it on the app, said the DTO.
If the facial features of the violator and vehicle registration which captured clearly, the picture or the video will be used as a proof and challan would be issued to the violator, said Garg.
"You can find various types of commuters on the roads, but the more disciplined ones face massive irritation, harassment and inconveniences form the rule violators," said an official.
Though CCTV cameras cannot cover violations beyond their coverage areas so this application would be very helpful to curb the traffic rule violations, he said.
Once a traffic violation is successfully submitted, an electronic challan will be generated by the traffic police which will have the photo of the violation and the fine to be paid. Using the registration number of the vehicle, the police collect the details of the vehicle owner to issue the challan. The challan will be served either manually or through electronic mode to the owner of the vehicle. The fine amount can be paid either as cash, credit or debit card for which receipt is given, explain the expert.