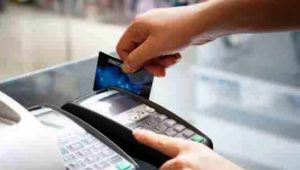 MDR is s complex issue as far as digital payments are concerned in India. Whether a lower or higher MDR ultimately it is an extra financial burden on either the merchant or consumer. Since Cash is available and without any surcharge both merchant and consumer don't want to pay any charges while exchanging payments and this the transaction charges are a major deterrent in adoption and acceptance of digital payments in the Country. If digital payment is encouraged without any MDR then more and more people could be a role in to use digital payments, said Praveen Khandelwal, Secretary General of Confederation of All India Traders (CAIT ).
In this context, it will be worthwhile if Govt subsidises MDR directly to the Banks if they have any shortfall in their revenue protecting both merchant and consumer from the burden of MDR.  It is estimated that Govt is spending about 25 000 crore rupees annually on the printing of currency and about 6000 crore rupees are spent on security, logistics etc of the currency. If digital payment is intensified with no MDR, the cost of printing currency will come down and on the other hand, Banks will also invest less amount in the transportation of currency for ATM filling and for other purposes. It will be a win-win situation for everyone.
On the other hand, the Govt should constitute a separate body for RuPay and NPCI should be made an independent regulator. It is also suggested that govt should also constitute a Digital Payments Monitoring Board to monitor digital payment landscape in the Country. Equal opportunity should be given to all technology providers to leverage Digital Payments in India to the best of their ability and resources.
"Merely playing with MDR is a futile exercise and we want an MDR free digital payment society else cash is the available resource for meeting the transactions", added Khandelwal.