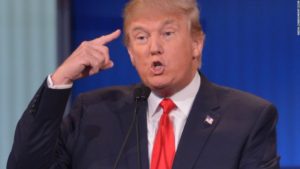 US President-elect Donald Trump on Friday praised Russian President Vladimir Putin for refraining from retaliation in a dispute over spying and cyber attacks, in another sign that the Republican plans to patch up badly frayed relations with Moscow.
Putin earlier on Friday said he would not hit back for the US expulsion of 35 suspected Russian spies by President Barack Obama, at least until Trump takes office on Jan. 20.
"Great move on delay (by V Putin) – I always knew he was very smart!" Trump wrote on Twitter from Florida, where he is on vacation.