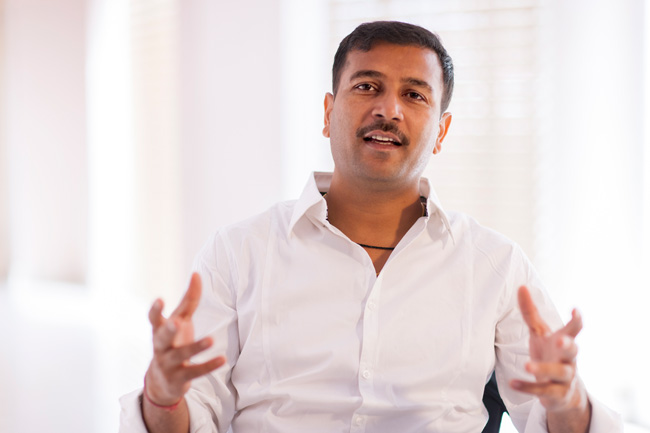 AJSU become the first political party in the country that has announced 50% reservation for women in the party's affairs.
AJSU party president and ex-deputy Chief Minister Sudesh Mahato on Wednesday made the ambitious announcement on 50 per cent reservation for women in the party's affairs, that include tickets for the assembly and parliamentary polls. He was addressing party workers meet at New Town Hall in Dhanbad on Wednesday.
Though, the Women's Reservation Bill  sought 33 per cent reservation for women in the lower house and Legislative Assemblies, none of the  parties took the lead and set a benchmark to secure women's share in politics, said Mahato adding that his party did not feel the need to wait for a law to give women their due share.
Criticising the Centre on digital transaction and government's move to launch an Aadhaar-enabled payment system, Mahto said, "amid lack of robust infrastructure and security, government has been pushing for a shift to a less-cash economy."
Aiming to weed out corruption and black money, government is pushing for cashless economy through digital payments. But in rural Jharkhand, the infrastructure to facilitate such transactions is very poor and needs attention, said Mahato.
"If we want cashless transactions to grow, we need digital infrastructure that is widely available and can be easily accessed. This essentially means high internet penetration, either through landlines or through the mobile networks which we simply do not have in Jharkhand. The move for digital transactions has created panic among the public," he said.
Branding poor quality education in government schools Mahato said schools are lagging far behind in providing quality education across the State.
He also blamed the enforcement policies of the government schemes and said, amidst nature's unlimited bounties and blessings, development is yet to reach every corner of the State. Poor villagers don't seem to be getting benefits of the schemes. With no alternative, people residing in the villages of Jharkhand are migrating to other States in search of employment to meet their both ends, he added.