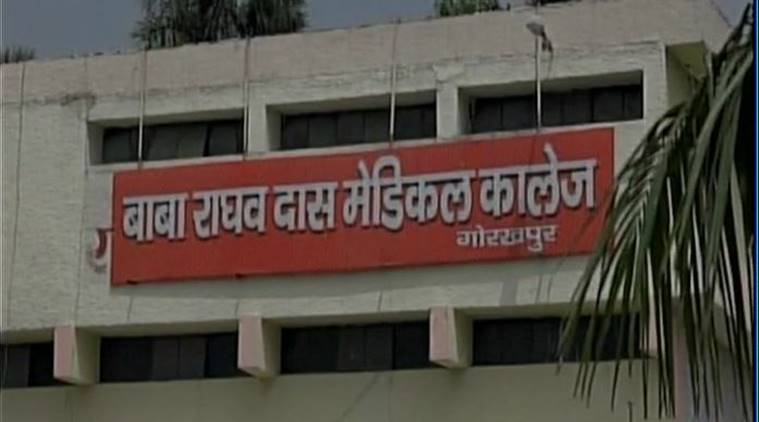 At least 30 children died since Thursday in Gorakhpur's Baba Raghav Das Medical College amid allegations that a private contractor stopped supplying oxygen cylinders as the government-run hospital hasn't paid dues of about Rs 70 lakh.
The Uttar Pradesh government denied the charge, saying alternative arrangements for oxygen supply were made and the patients died of "various medical reasons and illnesses". But according to news agency PTI, a Union home ministry statement that quoted the Gorakhpur police superintendent said 21 children died because of shortage of oxygen.
The hospital is in chief minister Yogi Adityanath's constituency and he took stock of arrangements at the encephalitis wards two days ago during a visit. Most deaths were reported from the neonatal and encephalitis wards.
A magisterial probe was ordered into the deaths, district magistrate Rajeev Rautela said in press conference. "We have been told that BRD witnessed disturbance in liquid oxygen supply since last night as firm withdrew supply owing to non-payment," he said.
"The BRD principal told us that out of an outstanding of Rs 70 lakh, Rs 35 lakh was paid to the Lucknow-based firm. But it denied receiving the money."
PM Modi Briefed By Yogi Adityanath
PM Narendra Modi has been briefed by Uttar Pradesh Chief Minister Yogi Adityanath on the deaths of 63 children, including several newborns, in the last five days at a hospital in Gorakhpur and is monitoring the situation, the government said today. The chief of the hospital Baba Raghav Das Medical College has been suspended. The government, however, maintained that no child died because of a lack of oxygen. It has, however, admitted there could be negligence and has ordered an investigation. The Chief Minister, who has represented the district in parliament for nearly 20 years, had visited the state-run hospital on Wednesday.