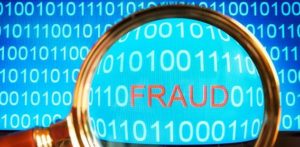 On the directives of  higher authorities, the Bokaro district administration cracked the whip on suspected shell companies across the district on Tuesday late hours.
In a stringent action against the shell companies, the raids have been conducted on 29 suspected firms by different teams compromising of the district administrative officials and cops led by twelve magistrates, said Rai Mahimapath Ray,  DC Bokaro.
The team led by Satish Chandra (SDO Chas), Devenish Kido, Neeraj Kumar Singh, Menka, Prabhas Kumar Dutta, Aruna Kumari, Manisha Vast, Bijay Rajesh Barla, Santosh Garg, Prem Ranjan, Saket Kumar Singh and Dilip Tudu conducted raids, will submit their reports on Thursday.
A stiff action would be taken against the shell companies, informed Sandeep Kumar OSD of DC Bokaro.
On the directive of the Chief Secretary of Jharkhand action has been taken, said a district administrative official adding, "In order to prevent the use of movable and immovable property, operation, transfer and isolation of the Stork of Company under the provisions of the Companies Act raid was conducted."
According to the officials raids were conducted on Nalanda Engineering Works Private Limited, Unique Service and Consultancy Pvt. Ltd., Om Coal and Minerals Pvt. Ltd., Jai JAwan food Processing Pvt. Ltd., Recon Reality and Infrastructure Pvt. Ltd., Fortune White Trading & Developing Pvt. Ltd., Khanuja Associates, Pioneer Green City Builders Pvt. Ltd., Suryabhushan Projects Pvt. Ltd., Dynamics Services Pvt. Ltd., Bokaro Rice Mills, Laxtine Pharma, Aara Re-rolling Mills,  Ayush Manufacturing and Transportation Pvt. Ltd., Pure Neer Food Pvt. Ltd., Dynamic Imagine Multi Trade Limited, Loknath Enterprises Pvt. Ltd., Nirmala Sign Enterprises Pvt. Ltd., Dezier Maker Agro Limited, Fusion Spice Pvt. Ltd., Pioneer New Para Industries Limited, Jeevandeep Kishan Producer, Shreewali Ferro-Tech Pvt. Ltd., Eastern India Cement Pvt. Ltd., Shiv Medi-Tech Pvt. Ltd., Karla Poultry Pvt. Ltd., Praneshwar Construction Works,  Priyankita Builders poultry and Maa Chinmastika Builditecdh Pvt. Ltd., informed the official in a communique.
Recently CM Raghubar Das had directed the officials to take action against the shell companies across the state. A total of 634 such companies, spread across different districts, have been identified and would be de-listed.According to official figures, the maximum number of shell companies in Ranchi district has 214, Jamshedpur 151, Dhanbad 55, Hazaribagh 51, Bokaro 37, Deoghar 25, Palamu 21, Giridih 17, Chaibasa 11 Godda 10 including many in the other districts are registered.