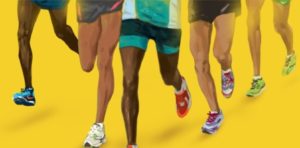 Bokaro is ready to run with national and international runners aiming to create awareness about health and sports among the mass.
Jharkhand Government in collaboration with Round Table India, half marathon 'Ran-O-Thon' is scheduled to be organised on February 11 from Library Ground at Bokaro Steel City. "Many renowned national and international runners including from Kenya and Ethiopia are given their consent to participate in the event", informed Amar Buri the Revenue & Land Reforms, Art, Culture, Sports & Youth Affairs minister of Jharkhand.
The event Ran-O-Thon (is half the distance of a marathon) is a road running event, will be held in three categories. First is 21 kms run, the second is10 kms and the third category is 5 kms run", the minister said.
"In the first category the first prize will be rupees 51 thousand, second prize 31 thousand and third prize will be 21 thousand rupees while in the second category the first prize will be Rs 31 thousand, second prize Rs 21 thousand and the third prize will be 11 thousand rupees", he added.
The men and women winners of both first and second category will get separate prizes each, said Bauri while talking with the media persons at Circuit House Bokaro.
Secretary of Round Table India, Manpreet Singh Raja said, this event is sponsored by the telecommunication company Airtel and supported by Government of Jharkhand and Round Table India.
"The registration is 'free' to participate in the event, will continue until 9 February. Interested participants can also make online registration or they can make a call on 7070000007 for registration", he added.
"We have received approximately ten thousand calls for 'Ran-O-Thon' from Bokaro; the registration for the event will start from 6 AM", added Raja.