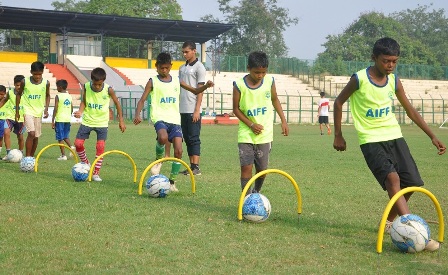 Bokaro Steel Plant (BSL) observed AFC Grassroots Day at Mohan Kumar Manglam Stadium in Bokaro on Monday. AFC Grassroots Day is a celebration of football; focuses on getting kids of the age group (6-12) to come together and just have fun into play football.
As part of the observation, young children have participated in the programme organised by the Sports department of BSL where they were taught to play football.
Football coaches trained at least 130 children as football players after they were given an awareness session on the game.
"The key concept of the programme is to bring together as many people as possible through football. The grassroots programme advocates exchanges and sharing human values and, of course, promotes the pleasure of practicing our marvelous sport", said S Rajak.