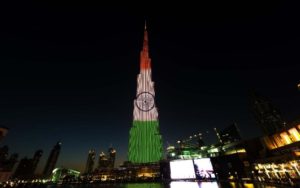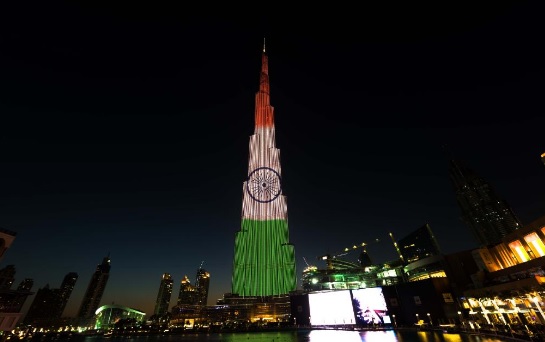 Burj Khalifa, the world's tallest building, was on Wednesday lit up in tri-colours – saffron, white and green – to celebrate India's 68th Republic Day, showcasing strong cultural and trade bond between India and the UAE.
"#BurjKhalifa wishes The #RepublicOfIndia a Happy National Day," the official account of Burj Khalifa tweeted.
The LED shows were held thrice and will be repeated on Thursday along with complimenting Dubai Fountain shows. "The visual expression of the tri-colors underlined the solidarity of the UAE and its people with India, with which the nation shares strong cultural and trade ties," said Dubai-based real estate company, Emaar, in a statement.