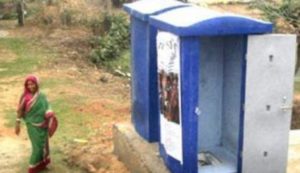 Chas gets the open defecation-free (ODF) status; it has become the first municipal corporation in Jharkhand to get the status.
Chas also known as the satellite city of Bokaro district declared open defecation-free by the Ministry of Urban Development government of India, informed Bholu Paswan, Mayor Chas.
"After two successive survey conducted by the teams of Quality Control of India, Chas got the status. This is the result of all our efforts, its proud moment for us", he added.
Though, amidst constructing toilets, it is essential that nudge habit should be changed for open defecation behaviour. "We are on move and Chas soon to be turned up as a slum-free city", added Mayor.
Our efforts are 'on' to promoter better sanitation and hygiene to the residents of
Chas. Toilets are only a part of the sanitation solution though we are on move to tackle Sewage, wastewater and solid waste management on war foot basis, said Bholu.
Meanwhile, Bokaro district administration working hard to make the district open defecation-free (ODF) by 28 February, said Ram Lakhan Prasad Gupta the Deputy Development Commissioner (DDC) Bokaro.
On this move we have asked the officials for earliest uploading the list of the panchayats after taking the utility certificates from the concerned authority, he said.
"The panchayat representatives should come forward to convince the mass by organising a public meet in a bid to make them aware", he added.
Notably, defecation in the open was completely banned in Chas (Bokaro) on 22 December 2016 and section 133 of CrPC was imposed in a bid to achieve open defecation-free (ODF) status under the Nirmal Bharat Abhiyan (NBA).