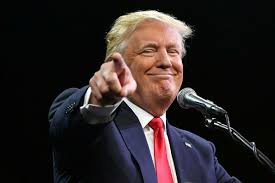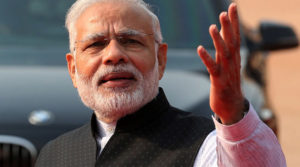 Prime Minister Narendra Modi on Tuesday received a call from US President Donald Trump – the first between the two leaders after the change of leadership in Washington DC.
Modi invited Trump and his wife Melania to visit India at an early date. Modi was the fifth among the Heads of Governments who received a call from the new US president after his inauguration last Friday. Trump called Canadian Prime Minister Justin Trudeau and Mexican premier Pena Nieto on Saturday. He spoke to Israeli Prime Minister Benjamin Netanyahu on Sunday and Egyptian President Abdel Fattah el-Sisi on Monday.
Modi conveyed to Trump that the India-US strategic partnership was based on "shared values" and driven by "common interests". The phone conversation between the two leaders took place at a time when Trump's inaugural speech sent out a signal that the new American administration might indeed start an era of fierce protectionism.
Trump's strong views on immigration during the campaign had created a perception that he would take a tough stand on migrants, not only the ones who get in illegally, but also the professionals who migrate to the US legally.
His "America First" inaugural speech on Friday and his call to "buy American and hire American" indicated that he would by and large go by the policies he espoused during his campaign.
New Delhi is likely to argue that Indian companies, including the IT majors, not only contributed to the economy, but had also created jobs in America.
India will also put forward its view that protectionism could pose serious threats to the global economy.