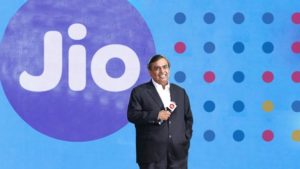 India's largest 4G network Reliance Jio is soon going to launch 4G VoLTE featured phones into the market. The same will be carrying face value in between Rs 999 and Rs 1500. It is also ascertained that the models will carry free services and app of Reliance Jio.
The company believes that the phone will be another medium to promote its bundled apps such as Live TV, Chat, Video-on-demand and Jio money. In order make it available for people under the budget of Rs 1500, the company may use Spreadtrum chipsets. These chips will be used to enable 4G VoLTE calls.
The news is that Reliance Jio is planning to come up with two varieties of a phone. These phones will be having both front and back camera. However, the company yet has not come up with any time deadline. Last year Reliance Jio was declared as the fifth biggest smartphone vendor in 2016, as reported by IDC.
Reliance Jio has stormed the Indian cellular market since its arrival. It 1st offered free unlimited 4G and free call service. Later it limited the data plans to 4G limit per day, which the team termed as "Welcome Offer" and post expiry of that on 31st December 2016, the daily limit has now been set at 1 GB with no change to unlimited voice plans.