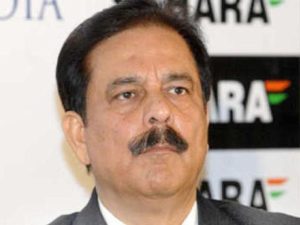 Sahara group chief Subrata Roy could be in for serious trouble again, with the Supreme Court on Thursday toughening its stand and refusing to extend time beyond February 6 for him to deposit Rs 600 crore, saying he would have to go to jail in case of a default.
"This court has given so much indulgence to you. This is the worst. If you don't pay the amount, you will have to go back to jail," the newly constituted bench, comprising Justices Dipak Misra, Ranjan Gogoi and A K Sikri, said
The new bench scrutinised the repeated extension of Roy's parole and said too much indulgence has been given to him, more than any other litigant by the court.
"Parole is granted for a specific purpose and limited period. You (Roy) were given parole for performing the last rites of your mother. But you have been out for nine months.
The specific purpose is over and this is continuing," it said.