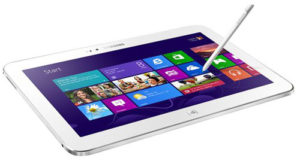 Repeating his government's commitment to impart quality education, Chief Minister Raghubar Das today said that Jharkhand will be made an educational hub in the years to come. In the next financial year, all the government school teachers will be given tablets and connected with e-Vidyavahini software.
"The government has signed MoUs with different departments for bringing about improvement in education with a view to bring revolutionary change in education system," said the CM while addressing people during 'Gyanodaya' programme held in the state Capital.
Das said that technology plays an important role in education. "All necessary tools and equipments are being provided in schools for up-gradation in education. Standard IX and X students will be given special coaching," he said.
The CM further said that education will play an important role in enhancing the status of people. Hence the officers as well as people should focus on quality education. Dereliction in teaching will not be tolerated at any cost, he said in a warning tone.
Development Commissioner Amit Khare, Principal Secretary to the CM Sanjay Kumar, School Education Secretary Aradhana Patnaik and other senior officers were present in the programme.