by Ashis Sinha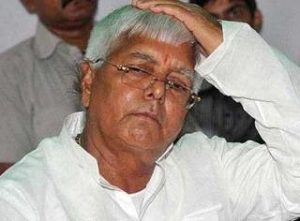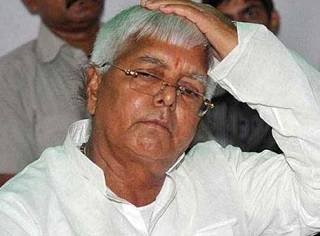 Ranchi: A Special CBI Court has sentenced RJD Chief Lalu Prasad for a term of 5 years and imposed a fine of Rupees 60 lakh rupees in the 139 crore rupees Fodder Scam case.
The court has given its verdict in the fifth case related to the fodder scam; sentenced Lalu Yadav to 5 years in jail after finding him guilty. A fine of Rs 60 lakh has also been imposed on him by the court.
Before this, Lalu has been convicted in four cases and is out on bail now. After this verdict, Lalu will have to remain in jail till he gets bail from the higher court due to the sentence of more than three years.
Lalu is currently admitted in the paying ward of RIMS at Ranchi due to health reasons, which has been made a temporary jail.
Today Lalu appeared in the online court from the paying ward of RIMS through video conferencing. Before the announcement of the sentence, Lalu's lawyer, on behalf of Lalu, demanded at least punishment, citing 16 diseases, but the advocates of CBI opposed it.
Special CBI court on charges of misappropriation of public money, corruption and conspiracy under sections 120B, 420, 409, 467, 468, 471, 477A of the IPC and sections 13(2), 13(1), (c) of the PC Act. ) has been convicted for conspiracy in this scam.
It is said that the fodder scam was the first case in which the word "scam" was introduced to the public on such a large scale.
Earlier, on 15 February 2022, the court had convicted 75 accused, including Lalu Prasad, in the case of illegal withdrawal of 139.35 crore from Doranda treasury, out of which, except for 38 accused, all others have already been sentenced. Lalu and another accused, Dr Krishna Mohan Prasad, are currently admitted in RIMS, while 36 accused are lodged in the , Birsa Munda Central Jail.
Notably, the fodder scam case was first registered in 1996; between 1990 and 1992, Rs 139.35 crore was withdrawn. Lalu has already been convicted in 4 cases, and there are also many government witnesses in this.
Around 24 accused have been acquitted while the CBI court had ordered 99 accused related to the case, including Lalu to appear in the court physically. Ten women are also among the accused.
Initially, there were 170 accused in the case of illegal withdrawal from the Doranda Treasury, of which 55 accused have died. At present, 99 people are involved in the trial of these, 24 have been acquitted. They were acquitted for lack of evidence and witnesses include Dinanath Sahai, Enul Haque, Rajendra Pandey, Saket, and others.
"We will appeal in High Court against the verdict from the CBI Court," said Prabhat Kumar, lawyer of Lalu Yadav.