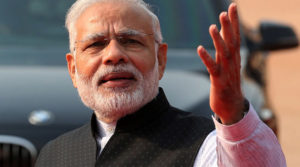 At the Niti Aayog's governing council meeting, Prime Minister Narendra Modi spoke of shifting the fiscal year to January to December period from the current April to March period. If indeed this change happens, this will be a major break from a 150-year old colonial practice implemented by English rulers in India way back in 1867 to align Indian accounting with that of imperial Britain.
Modi batted for a shift to a January-December fiscal year at a meeting of the Niti Aayog's governing council meeting on Sunday. The current financial year in India — April to March — was adopted in 1867, principally to align the Indian financial year with that of the British government. Earlier, India's financial year used to commence on May 1. While Modi did not set a deadline for the transition in the financial year, he urged the states to make legislative arrangements "without delay" for the rollout of Goods and Services Tax (GST) from July 1.
He also urged CMs to carry forward the debate on simultaneous Lok Sabha and assembly elections. The budget presentation date was advanced from the last day of February to February 1 this year. Modi had also set up a committee to examine the possibility of changing the financial year, which begins on April 1.