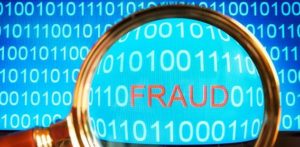 On January 29, a PNB official from Mumbai filed a criminal complaint with Central Bureau of Investigation (CBI) against 3 companies, Solar Exports, Stellar Diamonds and Diamond R US, and four people, including diamantaire Nirav Modi and Mehul Choksi, the managing director of Gitanjali Gems, saying they had defrauded the bank and caused a loss of Rs. 280 crore ($43.8 million).
The bank alleged two junior employees at the Mumbai branch had helped the companies and people managing them get "letters of undertaking" (LoUs) from it without having a sanctioned credit limit or maintaining funds "on margin".
The LOUs were used to obtain short-term credit from overseas branches of other Indian banks, PNB said. Based on the complaint, the Central Bureau of Investigation (CBI) registered a preliminary case against the companies and the people named on January 31 and PNB said a detailed probe was underway.
On February 14, PNB said that it had discovered fraudulent and unauthorised transactions totaling Rs. 11,400 crore at the Mumbai branch. Investigators have said the latest disclosure was related to the earlier case filed.
According to a complaint by PNB, the biggest fraud in Indian banking history involved two junior officials at a Mumbai bank branch issuing "letters of undertaking" to firms linked to Modi and Choksi for them to obtain credit from overseas branches of other Indian lenders.
While three companies of Mehul Choksi — Gitanjali Gems, Gili India and Nakshatra Brand Ltd — have been named in the CBI FIR, Modi and Choksi's passports have now been cancelled for four weeks by the Ministry of External Affairs.
"On the advice of the Enforcement Directorate, the passport issuing authority in the Ministry of External Affairs has suspended the validity of passports of Mr Nirav Deepak Modi and Mr Mehul Chinubhai Choksi with immediate effect for a period of four weeks u/s 10(A) of the Passports Act 1967," said a press release by the MEA.
After having already searched dozens of locations linked to Nirav Modi, the Enforcement Directorate (ED), said on Saturday it conducted additional searches at 21 locations of companies tied to Modi, seizing precious stones, metals and jewellery. Both authorities (CBI and ED) have conducted dozens of raids since PNB disclosed the fraud, targeting PNB, Modi and Choksi, with the Enforcement Directorate now having seized diamonds, gold and jewellery worth Rs. 5,670 crore. On Sunday, the ED conducted fresh searches at over 45 more locations in 15 cities across India, an official said.
The Central Bureau of Investigation (CBI) detained two employees of Punjab National Bank, the state-run lender that says it has been the victim of a $1.77 billion fraud, in the first arrests in a fast-widening probe into the country's biggest-ever bank scam. Gokulnath Shetty and Manoj Kharat are suspected of steering fraudulent loans to companies linked to billionaire jeweller Nirav Modi and entities tied to jewellery retailer Gitanjali, which is led by Modi's uncle, Mehul Choksi. CBI also arrested a third person, Hemant Bhat, whom a source described as the "authorised signatory" of the companies tied to Nirav Modi.
A court on Saturday ordered three people arrested by the federal police on suspicion of involvement in a $1.77 billion fraud at state-run Punjab National Bank to remain under police custody until March 3.
Raids were also carried out on Friday by the Central Bureau of Investigation (CBI) on the offices of jewellery retailer Gitanjali, whose chief executive has been accused along with Modi of colluding with PNB employees to fraudulently obtain advances for payments to overseas suppliers.
# Nirav Modi's 29 Properties, 105 Bank Accounts Attached In PNB Fraud
# 200 Shell Companies, Benami Properties Investigated In PNB Fraud Case.