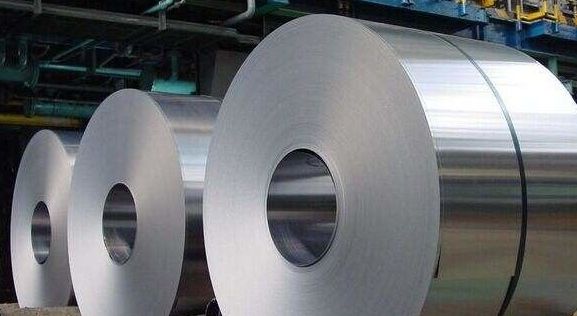 'Steel' is the backbone of the Indian economy; in a bid to increase global as well as domestic market shares our country needs to be focusing on producing Special and Value-added Steel, said Dr V Ramaswami Metallurgy Expert of PSG College, Coimbatore.
"Self-sufficiency in the production of special steel is a great challenge before our country. The demand if this steel is consistently increasing in many fields including health and space technology sector", he added.
Dr Ramaswami was addressing to a National seminar organised at BIT Sindri on 'Special Steel and Nanomaterial' on Sunday.
Special steel plays a significant role in the present market in improving the brand image and would contribute to enhancing the bottom-line of the organisation, he said.
"Special steel is an important symbol to measure whether a country can become a steel power. It is the main steel used in most industries such as machinery, automobile, military industry, chemical industry, household electrical appliance, shipping, traffic, railway and new industries", he added.
"Special steel is distinguished from other types of steel of similar composition by its unusual purity, which is a result of either the smelting and deoxidation or the special pouring and treatment methods", said an expert.
China, accounted top in steel production producing 49.7 percent of the world (about 8.8 MT annually) followed by Japan produced 1.8 MT annually while India stood third in the world producing 0.98 MT steel annually, said Ramaswami.
China's special steel industry is responsible for the special steel products needed by the key industries such as defense industry, the high and new technology industry and machinery and automobile industry.
"Presently India is importing 92 percent special steel of its need which is very much costlier, so we need to focus on producing more Special Steel", he added.
Beside others, the conditions of higher education in the field of Metallurgical Engineering are not so good in our country. On average every year fifty thousand students doing Ph D (Doctorate) in Metallurgical Engineering while in India only the thousands student, said Professor CD Singh.
Now it's the need of the hour to focus on production of Special steel and nanomaterials, he said.
As the role of nanomaterials in modern technologies is becoming increasingly significant because of the feasibility and ease of adding new functions to the existing commercial products, apart from products made completely from nanomaterials through the bulk, which is relatively difficult. Nanomaterials are usually characterized by a feature size of less than 100 nm at least in one dimension, he said.
Beside others, BN Rai Organizing Secretary of the seminar, Dr Dharmendra Kumar Singh Director BIT Sindri and students were present there.