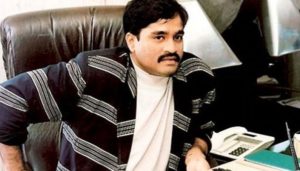 The UK government has seized properties belonging to India's most wanted terrorist, Dawood Ibrahim. The assets which have been frozen include the terror don's properties in Midlands.
According to the media report, Dawood owns a hotel in Warwickshire and other residential properties across the Midlands.
In 2015, Enforcement Directorate officials had visited the Midlands to identify and seize the Mumbai serial blasts mastermind's UK assets.
Earlier this month, Dawood was the only "Indian national" on an updated list of financial sanctions released by the UK which also listed 21 aliases for the underworld don.
The mafia boss appeared on the UK Treasury department's 'Consolidated List of Financial Sanctions Targets in the UK' updated on Monday, with three recorded addresses in Pakistan, where he is reportedly based.
"KaskarDawoodIbrahim" is recorded to have lived at: House No 37, 30th Street – Defence Housing Authority, Karachi, Pakistan; Noorabad, Karachi, Pakistan (Palatial bungalow in the hilly area); and White House, Near Saudi Mosque, Clifton, Karachi, Pakistan.
The fourth address on record until last year: House no.29, Margalla Road, F 6/2 Street no.22, Karachi, Pakistan is no longer part of the records.