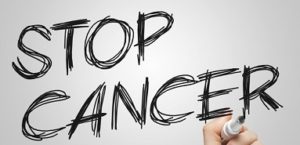 Rapid growth of cancer has set alarm bell ringing for Jharkhand as well as the State needed more concern over it following steel rise in the number of patients across the State, said Dr Anupriya.
Addressing a seminar 'Manthan' on Sunday organised by Marwari Mahila Samiti aiming to aware women, she said, "Cancer can be curable if detected in the early stage. People should be aware of the importance of earlier detection of cancer through periodical medical check-up."
Several experts including prominent doctors participated in the seminar and expressed their views on 'Identifying problems among women hygiene', 'Common cause of Cancer among women', 'Sensitising women about the danger surround young girls', 'Menopause Symptoms and how to tackle with it' including other vital issues.
Addressing the seminar Dr Meeta Sinha said, "Now-a-days breast cancer has overtaken cervical cancer as the most common cancer among women across the Indian in the past decade. It is more alarming, about 75-80 percent of patients are found in advanced stages of the disease at the time of diagnosis across the country."
Cervical cancer is completely preventable and now its vaccine is available that can be injected to women aged between 9 to 47 years, she said. According to the WHO, India has the highest rate of cervical cancer in the world. One in every 10 cancer deaths worldwide is in urban India.
The cervical cancer had been more prevalent in rural and semi-urban areas where hygiene is an issue. Since the Human Papilloma Virus (HPV) which triggers cervical cancer is sexually transmitted from men to women, it has become lifestyle-dependent. The HPV infection is completely curable and if detected and reported early, further damage to the cervical cells and cancer can be prevented, she said.
"HPV initially causes genital warts and other abnormal skin and body surface disorders leads to many changes in cervical cells that may eventually lead to cancer. Fascinated with modern lifestyle girls are getting sexually active at a very young age and are even involved sexually with multiple partners.
So, we advise parents to get their girls vaccinated at the age of 12 or 13 as the frequency of cervical cancer is the highest in age between 12 and 28 years," said a gynecologist.
It was estimated that there would be 2.25 lakh new cases of breast cancer in the year 2017, and about 86000 women in India were expected to die due to the disease, Surgical Oncology report reveals.