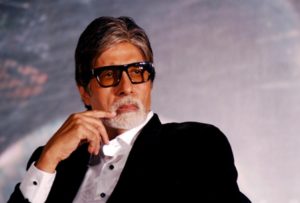 Amitabh Bachchan (Bollywood megastar ) has been appointed to promote Goods and Services Tax (GST) by the government, ahead of the sweeping tax reform's implementation scheduled from July 1. The Central Board of Excise and Customs will be making the 74-year-old Bachchan brand ambassador for GST. A 40-second video featuring him has already been shot and is being circulated.
"GST – An initiative to create a unified national market," the finance ministry said in a tweet, attaching the video.
In the video, Bachchan explains GST as an unifying force just like the three colours in the national flag. GST is an initiative to create 'one nation, one tax, one market', he says.
The Goods and Services Tax (GST) which has scheduled to be implemented from 1 July, the government finalised tax slabs for various goods and services.
According to the experts below is a listing of the goods and services will become cheaper or costlier after the GST comes in to force:-
Goods that will be cheaper
Corn flakes, Biscuits, Medicine, Ice cream, Packaged tea and coffee, Watches, Sweets, Cheese, Masala, Soaps, Hair oils, Two-wheelers, Toothpaste etc.
Services that will be cheaper
Restaurants, Dhabas, AC train travel, Air travel, Radio taxi, Movies and Entertainment services including others
Goods that will be costlier 
Cigarettes, Mobile phones, Butter, Packaged chicken, Bhujia, Edible oil, Air- coolers and conditioners,  Refrigerators, Washing machines, Coal, Steel, Computers – Laptops, Desktops, Monitors and printers,
Electronic Goods, Paint
Services that will be costlier
Online shopping, Mobile phone bills, Insurance premiums and other fees, Banking charges, Internet wifi
DTH services, School fees, Courier services includign others.
The taxes are set on a four slab rate – 5%, 12%, 18% and 28%.