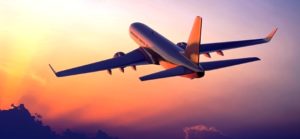 Air Connectivity will become a reality in Bokaro by January 2018. The city soon to be connected from major regional airports.
Under the Regional Connectivity Scheme (RCS) 'Flight services' from Bokaro are expected to be started in the month of January next year. It was earlier scheduled to start on 15 November, said Bokaro DC Rai Mahimapat Ray.
"Though we are trying hard to get it (flight services) start by the end of this year", he added.
Earlier on 26 May, this year Zoom airways declared to start air services from Kolkata to Bokaro from 15 November. The company written a consent letter to Jharkhand Civil Aviation Department to start their services along with the flight schedule, informed Caption S K Sinha, Director of the state Civil Aviation department.
"A 50-seater passenger aircraft (ZO-710) was scheduled at 11.55 am from Kolkata to Bokaro and it will again take-off at 1.00 PM from Bokaro to Kolkata. But due to technical snag Zoom airways extended its flight services from Bokaro", he added.
According to the Zoom airways officials, the airstrip at Bokaro is having the capacity to take a load of 19,000 kgs while a 50-seater passenger aircraft needs the airstrip with a load capacity of 24,040 kgs for landing and take-off, so the present airstrip is not viable for the commercial flights.
"The Bokaro aerodrome is not fully ready, yet to equip with several basic facilities like ticket counters, the appointment of CISF cops, installation of beg X-ray machine, transit parking including others", added the official.
In-a- bid to increase activities in small towns, boost industries and create jobs for the people the Central Government launched Regional Air Connectivity Scheme under this scheme Ranchi, Bokaro, Jamshedpur, Palamu, Dumka, Daltonganj and other cities to be air-linked.