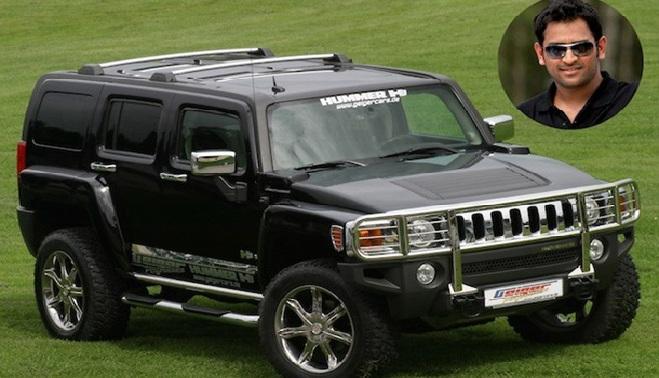 In a weird incident, India's limited-overs skipper Mahendra Singh Dhoni's sport utility vehicle 'Hummer H2' was 'mistakenly' registered as a Mahindra Scorpio by the Ranchi transport department in 2009, said the state's district transport officer.
According to ANI, as a result of the typing error, the Ranchi cricketer was asked to deposit only Rs 53,000 as registration charges instead of Rs four lakh.
"He has paid tax till 2010. He will have to pay one-time along with penalty as per rules," said Nagendra Paswan, DTO Ranchi.
"The typist while uploading details of Dhoni's Hummer couldn't find the vehicle's model type in options back then, as it is an international brand. As you can't put in any further details until you select a model, he must have selected 'Scorpio' as model type for Dhoni's car. It was a typing mistake," he added.
Dhoni, who is known for his passion for vehicles, added the Hummer, worth around Rs one crore, to his already rich collection in 2009.
The 34-year-old is currently leading the Indian cricket team in ICC World Twenty20, where the Men in Blue are seeking their second World Twenty20 title.