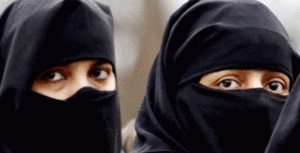 A Supreme Court bench consisting of five judges from five different faiths has started hearing on the constitutional validity of "triple talaq" from today which is also the first day of the Supreme Court's summer vacation.
The petition titled "Quest for Equality vs Jamiat Ulama-i-Hind" is being heard by Chief Justice of India J S Khehar (Sikh), Justice U U Lalit (Hindu), Justice Abdul Nazeer (Muslim), Justice Kurian Joseph (Christian) and Justice R F Nariman (Parsi). Six petitions filed by Khuran Sunnath Society, Shayara Bano, Aafreen Rehman, Gulshan Parveen, Ishrat Jahan and Atiya Sabri have also been tagged with this case.
The Supreme Court will hear the arguments of all parties on a daily basis till May 19.