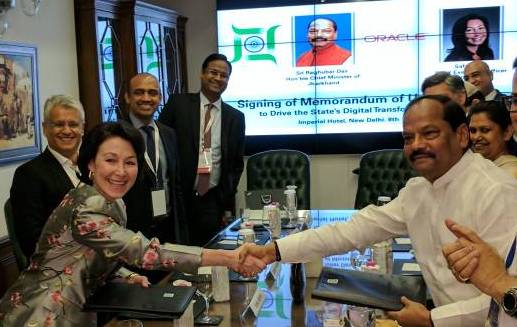 The Government of Jharkhand and Oracle on Monday signed a Memorandum of Understanding (MoU) intended to boost IT services and to make Jharkhand an attractive destination for start-ups.
Oracle will offer its support to the state through its vast portfolio of technology solutions, including Oracle Cloud — which are already powering a large number of governments globally. "These solutions cater to the growing requirements and expectations of citizens, businesses and government departments for smarter, transparent and efficient governance within the state of Jharkhand," said a press statement.
As part of the MoU, the Government of Jharkhand and Oracle will jointly explore and identify areas in which Oracle's latest cloud-based technologies can be used to deliver improved citizen services and to address the state's citizen and business requirements.
"Jharkhand's administration intends to use Oracle's cloud-based solutions to build a platform to encourage innovation and entrepreneurship among its youth, helping establish Jharkhand as a preferred start-up destination in India," the statement added.